Two people were injured after a suspected DUI crash in Church and Chestnut Avenues on Sunday morning, August 29.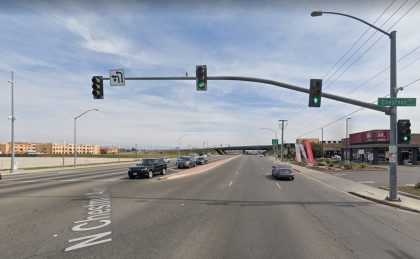 The accident transpired at approximately 11:30 a.m. at the intersection of Church and Chestnut avenues.
A black Toyota Camry was driving at high speeds and ran a red light at the intersection. It then collides with multiple vehicles.
The Toyota Camry driver and the driver of one of the involved vehicles were injured in the mishap. They were both taken to an area hospital for treatment.
Authorities suspect that the Camry driver may have been under the influence at the time of the collision. Information about the accident is limited at the moment. Local authorities are further investigating the case.

DUI Accident Statistics
Drinking alcohol can reduce brain function, impair thinking, and affect your reasoning and muscle control. All those functions are essential in driving a car. Drunk driving can affect your ability to drive safely.
Unfortunately, drunk driving cases in the U.S. are still rising. According to the National Highway Traffic Safety Administration (NHTSA), around 28 people in the United States die in drunk-driving crashes every day.
Drunk driving is one of the leading causes of car accidents and fatalities in the U.S. In 2018 alone, there were 10,511 deaths attributed to drunk driving accidents. According to the Center for Disease Control and Prevention information, around 18% of all fatal motor accidents involve drugs and alcohol.
In 2016, 1,059 people were killed in alcohol-impaired crashes in California, a 16.2 percent increase from 911 in 2015 and a 27.7 percent increase from 829 in 2012. In 2016, 29.2 percent of the 3,623 motor vehicle deaths involved a motorist with a BAC of 0.08, which is somewhat higher than the national average of 28 percent.
Personal Injury Attorney for Victims of DUI Accidents in Fresno County
Even if the suspect is convicted for drunk driving, criminal prosecution will not give you the financial compensation you require to cover your medical expenses and provide for yourself and your loved ones.
You should obtain professional advice from a DUI victim attorney in your area who may file a personal injury claim in civil court on your behalf. There is no reason to put off filing a DUI accident claim. The last thing you want is to lose financial compensation because the statute of limitations expired before you filed your lawsuit.
A personal injury claim will allow you to recover compensation for past and future medical bills, property damage, lost wages and earning ability, and pain and suffering.
Did a DUI driver injure you? Consider speaking with one of our DUI accident attorneys from Arash Law now. Arash Law's California drunk driving accident victim lawyer knows how to make defendants and large insurance companies pay. Call (888) 488-1391 or contact us online to schedule your free, no-obligation fatal car accident case evaluation.