Two people were seriously hurt after a traffic collision involving a big rig on Jensen and Cornelia Avenues on Friday morning, May 14.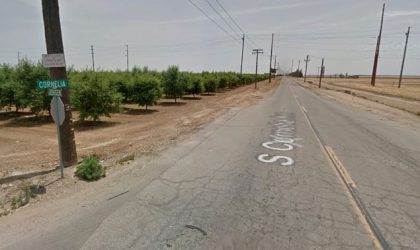 According to the initial reports from the California Highway Patrol, the accident happened at around 9:00 a.m. at the intersection of Jensen and Cornelia avenues.
A BMW was stopped at the intersection when it pulled out in front of a big rig. The two vehicles then collided.
How the collision occurred, and the reason why it happened has not been established. Due to the severity of the impact, the big rig rolled over.
Two people were injured as a result of the collision. Both of the injured parties were taken to an area hospital for treatment. The California Highway Patrol is further investigating the case.

Big Rig Collision Statistics
The term big rigs refer to the massive trucks that swarm our roadways and that also go by the name of 18-wheelers, tractor-trailers, semi-trucks, dump trucks, and semis. Big rigs are involved in some of the deadliest accidents on our roadways. While the average car weighs in at about 4,000 pounds, a big rig can top out at 80,000 pounds. This immense size discrepancy can lead to serious, often deadly accidents.
According to the U.S. Department of Transportation data, almost 4,000 people were killed in tractor-trailer accidents in the U.S. back in 2015. The number of semi-truck accident fatalities from 2009-2015 rose to a whopping 22 percent. Eleven percent of all traffic fatalities also involved a tractor-trailer back in 2015.
Big rig crashes are often complicated cases as a variety of factors need to be considered. Big rig crashes are usually caused by loss of control of the truck, a tire blowout, a disabling or non-disabling vehicle failure, excessive speed, lane drifting, improper truck maneuvering, and driver fatigue.
Fresno County Personal Injury Attorney for Victims of Big Rig Accidents
It can be quite challenging to face cases like this alone, so it is essential to hire an experienced Fresno County personal injury attorney specializing in big rig accidents to conduct an independent investigation.
While waiting for the official investigation results, the victims are encouraged to pursue a personal injury claim with their trusted attorney's assistance. The liable party will be required by law to compensate for the medical expenses, lost earnings, and non-economic damages (such as emotional trauma, pain, and suffering).
If a big rig accident leaves you or a loved one injured – or worse – you need the skilled professional services of a California big rig accident attorney from Arash Law. Arash Law is a semi-truck accident law firm in California, and we have been helping victims of truck accidents like you for several decades.
Our dedicated semi-truck accident firm is committed to helping you obtain the compensation you deserve! Call (888) 488-1391 for a FREE Consultation with one of our attorneys today!