An unidentified older woman was killed after getting struck by a hit-and-run driver near Olive Avenue on Thursday evening, July 29.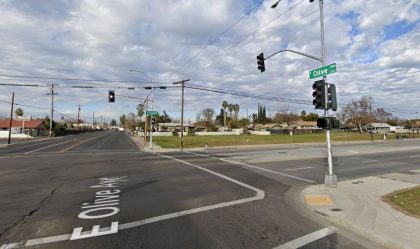 According to the initial reports from local authorities, the accident happened near Olive Avenue and Fresno Street at around 9:00 p.m. The older woman was walking on Olive Avenue with her walker when an eastbound vehicle suddenly struck her.
The driver of the eastbound vehicle did not stop to help the woman and drove away from the scene. The older woman was immediately taken to a community medical center for treatment. Unfortunately, she was unable to survive her injuries and was pronounced dead.
The hit-and-run driver's vehicle was described to be a white older-model Ford Expedition. The vehicle was last seen heading south on Fresno Street. Information about the accident is limited at the moment. Local authorities are actively pursuing the hit-and-run driver.

Fatal Hit-and-Run Pedestrian Accident Statistics
In this case, the hit-and-run driver bears responsibility for leaving the victim injured and fleeing the scene. Once apprehended, the suspect will almost certainly face criminal charges. In 2016, approximately 2,049 hit-and-run fatalities were reported in the U.S. Annually, around 682,000 hit-and-run accidents occurred in the country. Pedestrians are common victims of hit-and-run accidents.
Unfortunately, hit-and-run drivers are responsible for one out of every five pedestrian accidents. Pedestrians account for 60% of those killed in hit-and-run accidents. Children and the elderly are at the highest risk of suffering an injury or fatality while walking anywhere in California.
Last year, 4,000 elderly Americans were injured in pedestrian accidents, resulting in more than 700 deaths across the country. Intoxication, driving without a license, and the fear of being arrested are all common reasons why hit-and-run drivers flee the scene.
Wrongful Death Attorney for Victims of Fatal Pedestrian Hit-and-Run Accidents
It can be quite devastating to lose a loved one from a fatal pedestrian accident suddenly. It can even be more frustrating when the suspect is a hit-and-run driver. While the victim's family is overwhelmed with grief, they may be vulnerable to manipulation by insurance companies and other parties.
To avoid this, you must have an attorney on your side fighting for your rights. Allow your hit-and-run accident lawyer to assist you in guiding your claim toward the best possible resolution while you focus on the important task of moving forward toward a full physical and emotional recovery.
The experienced personal injury and wrongful death lawyers at Arash Law have extensive expertise and knowledge representing California pedestrians who have been injured or killed in pedestrian accident cases. Call our office at (888) 488-1391 today to discuss your accident with a lawyer for hit-and-run cases.