A sheriff's deputy identified as 23-year-old Deputy Anthony R. was killed while two others were injured after a two-vehicle traffic collision near Aten and Forrester Roads on Saturday night, June 26.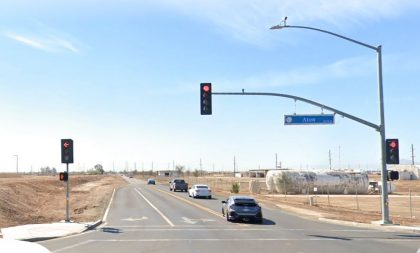 According to the initial reports from local authorities, the accident transpired at around 7:40 p.m. near Aten and Forrester roads. A white Chevrolet Silverado and an Imperial County Sheriff's Office vehicle collided on the roadway under unclear circumstances.
Due to the severity of the impact, both of the vehicles overturned and landed in a field. The deputy was pronounced dead at the scene.
Three other people were injured in the collision. Two of them sustained serious injuries and were airlifted to an area hospital for treatment.
No arrests have been made at the moment. Details about the accident are limited at the moment. The California Highway Patrol's Multidisciplinary Accident Investigation Team (MAIT) is further investigating the case.

Fatal Two-Vehicle Collision Statistics
Accidents involving automobiles can be life-altering and traumatic. Because automobiles have become so ubiquitous in our lives, drivers frequently fail to recognize how dangerous they can become and how easily severe and even fatal car accidents can occur. The number of people killed or injured in motor vehicle-related accidents in the United States has increased dramatically over the years. According to the National Safety Council (NSC), an estimated 38,000 people were killed in motor vehicle accidents in the United States during 2019.
California is no stranger to these traffic accidents. Fatal crashes frequently occur on California's roadways which causes congestion and traffic jams. The California Office of Traffic Safety (OTS) reports that there were 3,563 car accident fatalities throughout the state in 2018 alone. Thousands of people must deal with grief and sudden loss in the wake of California's deadly accidents.
Imperial County Wrongful Death Attorney for Victims of Fatal Two-Vehicle Collisions
Losing a loved one from a car accident can devastate and leave the victim's family with extreme grief and trauma. You can give your loved one justice by pursuing a wrongful death claim with the help of an attorney. A fatal car accident attorney can't turn back the clock to make things the way they were before the car accident. However, we can help you obtain compensation for the awful, unexpected losses the crash caused in your life.
Following the death of a loved one in a car accident, our team of compassionate and experienced California fatal car accident attorneys is available to assist you. Clients like you have benefited from Arash Law's more than $500 million in recovery for previous clients.
We provide services to victims and their families throughout California, including San Francisco, Riverside, San Jose, San Diego, Sacramento, Sherman Oaks, and many other cities. In addition, we provide legal services in a variety of different languages. Call Arash Law today at (888) 488-1391 or fill out our online contact form to schedule your free, no-obligation fatal car accident case evaluation.