A 60-year-old man was killed after a suspected DUI driver struck his vehicle in Calipatria on Saturday afternoon, June 27.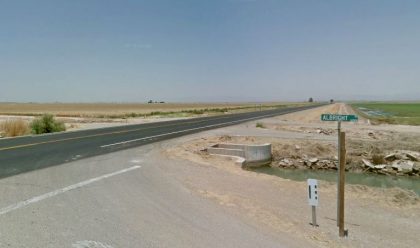 The accident took place on Highway 115 and East Albright Road in Calipatria at approximately 4:00 p.m.
The 60-year-old man was driving a Ford F-250 pickup when he was suddenly broadsided by another vehicle. The Ford overturned multiple times before landing on its tires after the collision. The Ford driver was ejected from his vehicle and sustained fatal injuries.
Unfortunately, the Ford driver was unable to survive his injuries and was pronounced dead at the scene. Meanwhile, the other driver was identified as 54-year-old Shefner Larnell M. He sustained serious injuries from the wreck and was airlifted to Desert Regional Medical Center in Palm Springs.
Authorities later determined that Moore was driving while intoxicated at the time of the accident. The suspect was arrested on suspicion of felony DUI and manslaughter. Local authorities are further investigating the case.

Fatal DUI Accident Statistics
Intoxicated driving is one of the worst and most dangerous things a driver can do. It will not only endanger their own lives but may also negatively affect other drivers. Unfortunately, in recent years the number of DUI accidents in the U.S. has increased. According to the National Highway Traffic Safety Administration (NHTSA), approximately 30 people in the U.S. die every day due to drunk driving accidents.
Drunk driving accounts for about 29 percent of all motor vehicle accident fatalities in the U.S. Around sixty-one percent of these drivers have a Blood Alcohol Content of .08 percent or higher. Drunk driving also remains a serious problem on California roadways. According to Mothers Against Drunk Driving (MADD) data, there were more than 1,000 DUI accident deaths in California in 2017 alone.
Wrongful Death Attorney for Victims of Fatal DUI Accidents in Imperial County
Everyone deserves safe roads. Intoxicated drivers put innocent people — and themselves — at severe and unacceptable risk. While California and the United States as a whole have made some remarkable progress on curbing drinking and driving, there is still a very long way to go. If you have lost a loved one due to the negligence of another driver, you have the right to pursue a wrongful death claim with the assistance of an experienced attorney.
Arash Law's lawyers are capable of assisting you throughout the entire process. Our attorneys can be a compassionate and helpful legal guide during this difficult time for the grieving family. They will fight tenaciously for their client's rights and best interests while also ensuring that the responsible party is held accountable for their negligence.
If you have any questions or concerns, please contact one of our offices in Los Angeles, Sacramento, San Francisco, Riverside, Orange County, or San Diego. You can also reach us at (888) 488-1391 for a free consultation with one of our attorneys.