An unidentified person was injured after a major motorcycle crash near Interstate 8 on Friday morning, January 22.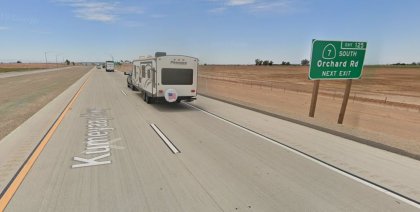 The accident occurred at around 6:50 a.m. on Holtville Orchard Road near Interstate 8 Freeway. A blue Nissan Rogue and a motorcycle were involved in the collision.
How the accident occurred, and the reason why it happened has not been established. The motorcycle rider was reportedly traveling at high speeds before the collision. The motorcyclist sustained unspecified injuries from the accident.
Additional information about the accident is unavailable at the moment. Both of the vehicles were towed away from the scene.
Local authorities are currently investigating the accident. They will attempt to determine the factors that affected the accident and the fault.

Motorcycle Accident Statistics
Motorcyclists are more vulnerable to the dangers on the road compared to passengers of private vehicles. To avoid fatal injuries in the event of an accident, motorcycle riders are required by law to wear helmets every time they ride their motorcycles. Wearing helmets were estimated to be 37% effective in preventing motorcycle deaths.
According to the National Highway Traffic Safety Administration (NHTSA), 4,985 motorcyclists died in motorcycle crashes. Some of the common causes of motorcycle accidents are distracted driving, speeding, drunk driving, reckless driving, bad weather, wrong-way driving, and failure to observe traffic laws.
After a motorcycle accident, you likely have a lot of pressing questions. You might have serious injuries that require immediate medical attention. You may wake up in the hospital days after the crash, dazed and confused. No matter your circumstances, know that you can speak to an attorney regarding your injuries and property damage right away. The sooner you consult with an attorney, the better.
Imperial County Personal Injury Attorney for Victims of Motorcycle Accidents
After sustaining severe injuries due to a motorcycle accident, returning to everyday life can be quite challenging. It can disrupt all aspects of life, such as family, work, and finances. Motorcycle accidents can be overwhelming to victims. They may have debilitating injuries that prevent them from returning to work. They may face a lifetime of chronic pain or disability from a traumatic brain or spinal cord injury. They may have lost a loved one in the collision.
While waiting for the official investigation results, the victim is encouraged to pursue a personal injury lawsuit with their attorney's help. The most important thing to remember is that you aren't alone during this challenging time. The California motorcycle accident lawyers at Arash Law are ready and waiting to assist you.
Whether a motorcycle crash led to your severe injuries and disability or the death of a family member, contact us. Call (888) 488-1391 to schedule your free consultation anywhere in California. Our offices are conveniently located in Los Angeles, San Diego, San Francisco & Riverside, plus we also serve the Irvine, Orange County, Fresno, and Sacramento areas, to name a few.