An 84-year-old man was killed while a 23-year-old woman identified as Mistie U. was seriously hurt after a major head-on collision on Highway 98 on Monday noon, May 3.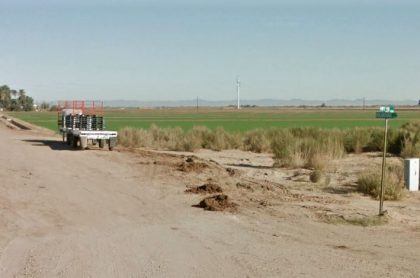 The accident transpired around noon on Highway 98, just east of Holdridge Road, a short distance from Bond's Corner.
A 2005 Lincoln driven by Detron Williams was reportedly heading westbound on Highway 98 at an unknown speed when, for unclear reasons, the Lincoln crossed the centerline of the highway.
The 2005 Lincoln then collided head-on with a westbound 2002 Pontiac. Due to the severity of the impact, the Lincoln overturned.
The Pontiac driver who was identified as an 84-year-old Calexico man was killed in the wreck. Upchurch, who was a passenger in the Lincoln, sustained major injuries to her leg. She was airlifted to Desert Regional Medical Center for treatment.
The Lincoln driver sustained minor injuries and was treated at the scene. The California Highway Patrol is currently investigating the case. They will attempt to determine the cause of the accident and the liability.

Head-On Collision Statistics
Car accidents are becoming a serious problem in the United States. Every 60 seconds, a car accident occurs somewhere in the country. Every year, roughly 36,000 are killed while 1.9 million are injured due to these traffic accidents. Head-on collisions represent approximately 2 percent in these deadly accidents, accounting for 10 percent of fatalities on U.S. roadways.
These accidents are caused by various reasons, such as distracted driving, drunk driving, and driver over-fatigue. When two vehicles collide directly with each other while traveling in opposite directions, it is known as a head-on collision. Even at slow speeds, these accidents can cause severe injuries and even death.
Liability can involve complex legal issues and defenses. It might be split between multiple drivers or companies. The defense might even try to say that you were partly at fault for your injuries. The difficulty in navigating this process is why it is essential to work with an experienced California accident lawyer who knows how to prove liability.
Wrongful Death Attorney for Victims of Head-On Collisions in Imperial County
Dealing with the death of a loved one after a fatal head-on collision can be quite overwhelming and stressful. The victim's family is entitled to pursue a wrongful death claim after their loved one's tragic death. When filing for a wrongful death claim, the victim's family is highly encouraged to seek an experienced attorney's assistance.
In a wrongful death suit, the survivors sue the person responsible for an untimely death and the financial losses they caused. These losses can include funeral and burial expenses, as well as all the lost wages the victim would have earned between the time of the accident and his or her expected retirement.
Our attorneys from Arash Law are more than happy to visit you at your home or office—call (888) 488-1391 for a FREE Consultation with a personal injury attorney in California.