A 25-year-old woman was killed after a deadly two-vehicle traffic collision in Calexico on Tuesday afternoon, August 3.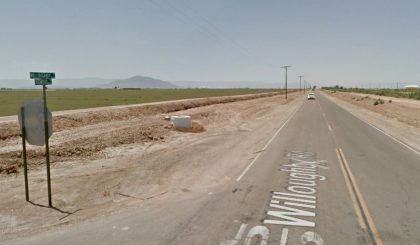 The accident transpired at approximately 3:36 p.m. at Willoughby and Dogwood roads in Calexico. An eastbound Jeep Compass was initially traveling on Willoughby Road when, for unclear reasons, it veered into the northbound lanes and collided head-on with a Ford F-250 pickup truck.
Both vehicles were sent off the side of the road and were submerged in the Central Main Canal after the collision. The driver of the Jeep Compass was later identified as 25-year-old Fernanda Miramontes M. She was pronounced dead at the scene. She reportedly died of blunt-force trauma.
The other driver sustained minor injuries in the accident. Information about the crash is limited at the moment. The accident is currently under further investigation.

Fatal Two-Vehicle Collision Statistics
A car accident occurs every sixty seconds somewhere in the country. This fact is not surprising as every day; there are millions of vehicles traveling across U.S. roadways. With so many vehicles sharing the same roads, traffic congestion, gridlock, and (most seriously) car accidents – both deadly accidents and those resulting in severe injuries – will undoubtedly follow.
The number of people killed or injured in car accidents in the United States has risen dramatically over the years. According to the National Safety Council (NSC), an estimated 38,000 people were killed in motor vehicle accidents in the United States in 2019. California has also experienced a huge spike in traffic fatalities. The California Office of Traffic Safety (OTS) reports 3,563 car accident fatalities throughout the state in 2018 alone. Thousands of people must deal with grief and sudden loss in the wake of California's deadly accidents.
Wrongful Death Attorney for Victims of Fatal Two-Vehicle Collisions in Imperial County
Every car accident is a traumatic event. While it is understandable to feel overwhelmed in the aftermath of a serious accident, hiring an experienced attorney is likely to be critical to obtaining a favorable outcome in your case. If you have recently lost a loved one in a car accident, you may be wondering how you will ever be able to resume your normal life.
It will take time, and there are no quick fixes, but if you persevere and remain positive, you will learn to cope and rebuild your life. The liable party or the insurance company will be required by law to provide financial compensation for the victim's medical bills, funeral expenses, the decedent's pain and suffering, and loss of companionship through the wrongful death claim.
Are you a victim of a fatal automobile accident? Arash Law's attorneys are here to assist you. We have skilled attorneys and resources to assist you in winning your case. Visit our offices in Los Angeles, Sacramento, San Francisco, Riverside, Orange County, and San Diego for more information and inquiries. You can also contact us at (888) 488-1391 for a FREE Consultation.