An unidentified three-year-old boy sustained severe injuries after getting struck by a hit-and-run driver in Bakersfield on Thursday morning, April 23rd.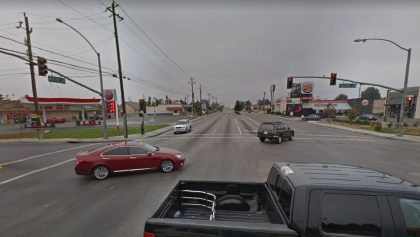 According to the initial reports, the accident occurred at around 5:00 a.m. on White and Hughes Lanes. The child had wandered off the road when a pick-up truck suddenly struck the young boy. The driver of the pick-up truck did not stop and fled the scene, but returned more than an hour later.
The young boy was immediately brought to a nearby hospital. He was initially in a critical condition but is now stable.
The pick-up truck driver was identified as a 46-year-old man named Ruben Venegas Etcheverria. He was charged and arrested for felony hit-and-run involving injury.
The local police determined that the crash was not a result of any negligence or criminal act, but ruled it as an accident as the boy was proven to be left unattended.
Alcohol, drugs, and speeding were ruled out as factors of the accident.
Hit-and-Run Crash Investigation is Underway
The Bakersfield Police Department (BPD) is now investigating the case. Witnesses of the accident are encouraged to contact the BPD at (661) 327-711 for any helpful additional information they can provide about the accident.
It is apparent, in this case, that the liability falls on the pick-up truck driver as he fled the scene after the accident. In most states, drivers are required to remain at the scene during an accident and wait for the police to arrive. Unfortunately, approximately 11 percent of all crashes are caused by a hit-and-run driver.
There are several reasons why suspects would flee from the scene. Some of the common causes are intoxication, driving without a license, and fear of getting arrested if they remained at the scene.
When facing hit-and-run cases like this, it's vital to have an experienced Kern personal injury attorney specializing in hit-and-run accident cases to conduct an independent probe. All possible contributing factors, such as road conditions, signage visibility, and road lighting, must be considered and thoroughly examined during the independent investigation.
Going through this procedure is necessary for the victim to receive the justice and compensation that they rightfully deserve.
Bakersfield Personal Injury Attorney for Victims of Hit-and-Run Accidents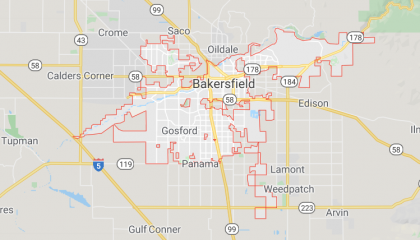 While waiting for the results of the official investigation, the victim or the victim's family is entitled to pursue a personal injury lawsuit with the help of their attorney. Through the personal injury lawsuit, the victim can seek compensation for the damages (such as medical bills, loss of income, emotional trauma, and pain and suffering) that the accident has caused them.
Attorneys can serve as a compassionate, helpful legal guide during this difficult time for the victim. They will vigorously fight for their client's rights and best interests while ensuring that the liable party will be held accountable for their negligence. Bakersfield injury attorneys can also negotiate with insurance companies on behalf of their clients to make sure that they are compensated fairly.
If you have a nagging suspicion that someone is to blame for the death or injury of your spouse or family member, contact Arash Law. We have the resources you need to pursue justice for wrongful death, as well as the experience to ensure that you get fair compensation. We're conveniently located throughout the state of California with offices in Los Angeles, Sacramento, San Francisco, Riverside, Orange County, San Diego, and are more than happy to visit you at your home or office. Call (888) 488-1391 for a FREE Consultation with a personal injury attorney in California.