An unidentified woman was seriously injured after a pedestrian accident in Bakersfield on Sunday evening, September 19.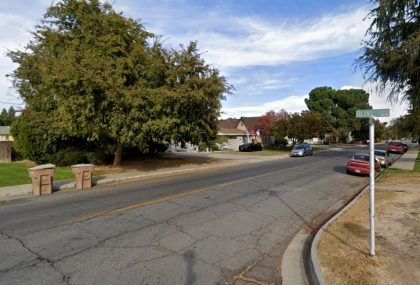 The crash transpired at approximately 7:45 p.m. on Brundage Lane near South Olive Street, just east of Oak Street in Bakersfield.
A passing vehicle suddenly struck the woman on the roadway for unclear reasons. The circumstances leading up to the accident have not been established.
The female pedestrian sustained moderate to major injuries from the mishap. She was rushed to Kern Medical to receive treatment.
Information about the accident is limited at the moment. The identities of the involved parties have not been disclosed. Local authorities are further investigating the cause of the accident.

Pedestrian Accident Statistics
Pedestrians are more vulnerable to road hazards than passengers of enclosed vehicles. They are more likely to suffer serious injuries, which can lead to permanent disability or death. Approximately 110,000 pedestrians are wounded throughout the country each year. According to the National Highway Traffic Safety Authority, there were 6,227 killed, up from 250 last year in 2018.
California leads in pedestrian accident cases across the U.S. The pedestrian fatality rate in California is almost 25% higher than the national average. In 2018, 893 pedestrians were killed and about 14,000 injured. Pedestrian accidents are usually caused by distracted drivers, speeding drivers, intoxicated drivers, and drivers that fail to yield the right of way.
Kern County Personal Injury Attorney for Victims of Pedestrian Accidents
A wrongful death lawsuit must also be filed in California within two years of the accident date. The victim's family may not receive compensation for the accident if they file their claim beyond the deadline. That is why it is important to seek assistance immediately from a wrongful death attorney. Lawyers can assist and represent the victim's family in court and coordinate the claim on their behalf with insurance companies.
Our lawyers from Arash Law are available 24/7 to assist you. An accident attorney from our firm will help you stay a step ahead of your insurance company or the party in charge and avoid errors to jeopardize your claim. Our lawyers will also conduct an immediate investigation to collect evidence as long as it is still available.
We can also conduct discussions with the insurance company, calculate damages, and use proven legal strategies through settlement and possible litigation. Don't delay and contact our firm today for a FREE consultation with a wrongful death attorney at (888) 488-1391.