A motorcycle rider identified as 23-year-old Devyn Marroquin R. was killed after a fatal motorcycle crash near Arvin on Sunday afternoon, June 27.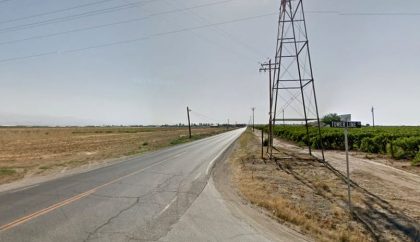 The fatal collision happened at approximately 1:15 p.m. at the intersection of Highway 223 and Tower Line Road.
The 23-year-old man was riding his motorcycle southbound on Tower Line Road when he failed to yield at a stop sign. The motorcyclist then crashed into an eastbound SUV on Highway 223.
Due to the severity of the impact, the rider was ejected from his motorcycle. The motorcycle rider was pronounced dead at the scene.
The other driver sustained minor injuries from the accident and was taken to an area hospital for treatment. Local authorities are further investigating the cause of the accident.

Fatal Motorcycle Accident Statistics
Motorcycle accidents often have catastrophic effects on motorcycle riders than other involved parties such as drivers or occupants of enclosed vehicles. According to National Highway Traffic Safety Administration (NHTSA) statistics, motorcycle riders have 16 times the risk of injury and 35 times the fatal crash risk compared to car passengers.
It's because motorcycle riders are less protected from the dangers on the road. Although wearing helmets was estimated to be 37% effective in preventing motorcycle deaths, it can only protect them from traumatic brain injuries. The rest of their bodies are completely vulnerable to other injuries. Some of the common causes of motorcycle accidents are distracted driving, speeding, drunk driving, reckless driving, bad weather, wrong-way driving, and failure to observe traffic laws.
Wrongful Death Attorney for Victims of Fatal Motorcycle Accidents in Kern County
When facing cases like this, it's essential to have an experienced Kern County wrongful death attorney specializing in fatal motorcycle accidents to assist you in filing a claim. The liable party will be required by law to provide financial compensation for medical bills, funeral expenses, pain, and the decedent's suffering through the wrongful death claim.
Attorneys can serve as a compassionate, helpful guide for the grieving family during this difficult time. They will vigorously fight for their client's rights and best interests while ensuring that the liable party will be held accountable for their negligence.
Our attorneys from Arash Law can serve as a reliable legal guide during this difficult time. Our accident team can investigate your crash, identify the potential defendant(s), and file your claim with the civil court system as quickly as possible. Don't delay – you're just a phone call away from learning your legal options. Call (888) 488-1391 or get in touch online to schedule a free case evaluation.