A 48-year-old woman identified as Ivonne Lizbeth V. was killed in a deadly pedestrian crash in northwest Bakersfield on Wednesday morning, September 8.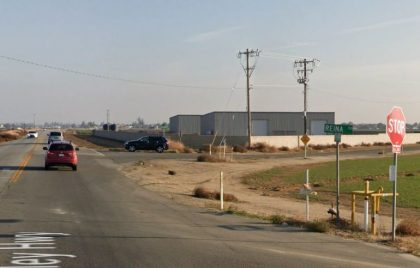 According to the initial reports from local authorities, the deadly crash transpired at approximately 7:00 a.m. on Reina Road in Bakersfield. The woman was walking northwest in Bakersfield when she was suddenly struck by a passing vehicle.
The vehicle then struck two other pedestrians. The woman sustained life-threatening injuries in the crash. She was pronounced dead at the scene.
The driver who struck the woman did not stop to render aid and fled the scene but later returned. Drugs and alcohol were not considered as factors in the crash.
The case is currently under investigation. Anyone that can give additional helpful information about the accident is urged to contact the Bakersfield Police Department at 661-327-7111.

Fatal Pedestrian Accident Statistics
Pedestrians make up a large percentage of traffic fatalities over the past 33 years. But why? It's because pedestrians are one of the most vulnerable users on the road. With their lack of protection, they would inevitably be seriously injured or killed if an accident occurred.
Walking anywhere on the road as a pedestrian is quite risky. Most of these accidents are caused by negligent drivers or a lack of safe pedestrian infrastructure. According to NHTSA statistics, over 5,900 pedestrians were killed in the United States in 2016.
Pedestrians in California must be extra careful. This is one of the drawbacks of living in California. While traffic laws in California are strictly enforced, most drivers who travel around the state disobey them. Reckless driving, speeding, and motorists not giving way to pedestrians are common causes of pedestrian accidents.
Kern County Wrongful Death Attorney for Victims of Fatal Pedestrian Accidents
The victim's family's current grief and sorrow may lead them to make rash decisions about their case. This is why retaining the services of an experienced Los Angeles County wrongful death attorney is strongly advised.
An attorney can assist the victim's family in filing a wrongful death claim, which allows them to seek compensation for the damages caused by the accident. Loss of income, funeral expenses, pain and suffering, and emotional distress are all examples of damages.
Our attorneys from Arash Law are here to assist you if you have any questions or concerns about your claim. We will guide you throughout the legal process and help you navigate through your claim. We get the job done with excellence and reliability. Get a free initial consultation now with one of our experienced wrong death attorneys by calling (888) 488-1391.