One unidentified person was killed after a deadly collision involving a semi-truck at Lokern Road on early Sunday morning, June 26.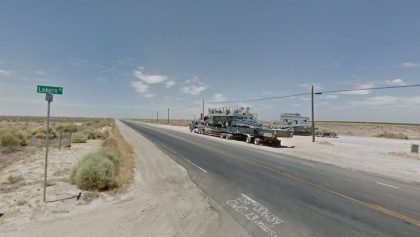 According to the initial reports from the California Highway Patrol, the accident transpired around midnight on Highway 33 at Lokern Road.
A sedan collided with a semi-truck for unknown reasons. The circumstances leading up to the collision have not been established.
One person was killed as a result of the collision. It is unclear whether other people were injured in the crash.
The crash is currently under investigation. Local authorities will attempt to determine the factors that caused the collision and the liability.

Fatal Semi-Truck Accident Statistics
Semi-trucks play an important role in the economy. Every year, America's trucking industry transports billions of dollars in goods. Unfortunately, millions of big rigs on the roads endanger other motorists. Semi-truck accidents are more deadly compared to other types of road accidents. It's mainly because of the considerable size difference of big rig trucks compared to other vehicles on the road.
According to the U.S. Department of Transportation's Fatality Analysis Reporting System (FARS), big rig trucks' fatality rate has increased by 30 percent since 2009. There were 4,102 traffic fatalities involving a big rig in 2017 alone. Semi-truck accidents are caused by various factors, including truck loss of control, tire blowouts, disabling or non-disabling vehicle failure, excessive speed, lane drifting, and improper truck maneuvering driver fatigue.
Wrongful Death Attorney for Victims of Fatal Semi-Truck Accidents in Kern County
Losing a loved one in an unexpected semi-truck accident can be devastating and stressful. In the meantime, the victim's family is encouraged to file a wrongful death claim with the assistance of an attorney. The victim's family can seek compensation for the damages (such as loss of companionship, funeral expenses, pain and suffering, and emotional distress) caused by accident through a wrongful death claim.
Arash Law is a semi-truck accident law firm in California, and we have been helping victims of truck accidents like you for several decades. Our dedicated semi-truck accident firm is committed to helping you obtain the compensation you deserve! You may visit our offices in Los Angeles, Sacramento, San Francisco, Riverside, Orange County, and San Diego for any inquiries and concerns. You can also ring us up with our hotline number (888) 488-1391 for a FREE Consultation with a wrongful death attorney.