A 38-year-old man identified as Frank John S. was killed after getting struck by a train in Delano on Tuesday morning, August 24.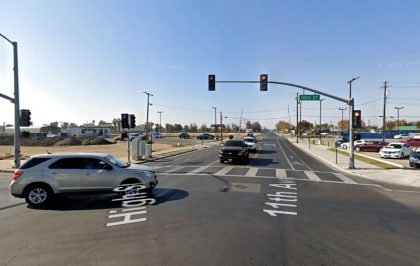 The fatal accident took place northwest of the intersection of 11th Avenue and High Street in Delano at approximately 6:48 a.m.
The victim was struck by a train for unclear reasons. The circumstances leading up to the accident have not been established.
The victim sustained fatal injuries from the accident and was pronounced dead. No other injuries were reported.
The Delano Police Department is actively investigating the crash. They will attempt to determine the cause of the accident and the liability.

Fatal Train Accident Statistics
Most people would agree that riding public transport is the best and cheapest way to get around the city. Unfortunately, the number of accidents involving public transportation vehicles is increasing. Taking a school bus, tour bus, public bus, trolley, metro, or train should not mean risking your life.
Sadly, passengers often entrust their lives to drivers who are poorly trained, incompetent, or negligent. One driver error can result in dozens of lives ruined or taken in a matter of seconds. According to the US Department of Transportation, approximately 5,800 train-car collisions occur in the United States each year, with the majority of them occurring at railroad crossings. These accidents result in 600 deaths and 2,300 injuries.
According to the Federal Railroad Administration, train accidents in California resulted in the injuries of 82 people and the deaths of 29 people in one year. Some common reasons why train accidents occur are derailments, poorly maintained tracks, noncompliance with safety standards, inadequate security, and other negligence issues.
Wrongful Death Attorney for Victims of Fatal Train Accidents in Kern County
Train accidents either result in serious injury or death. If you have lost a loved one in a fatal train accident, you have the legal right to seek compensation for your losses through a wrongful death claim. The victim's family will receive compensation for their medical bills, lost wages, pain, suffering, and loss of consortium. Victims have two years from the date of the accident to file.
Keep this in mind if you're dealing with a public bus or train system that a municipality owns. If you're unsure about the defendant or how/when to file, speak to an attorney. Our attorneys from Arash Law understand the losses that victims suffer after a motorcycle accident and know how to protect your claim from lowball tactics.
Allow us to protect your legal right to compensation so you can focus on getting better. To schedule a free case evaluation, call Arash Law at (888) 488-1391 or send us an email. Our California train accident lawyers have a lot of experience dealing with insurance companies.