One person was killed while two others were injured after a rear-end collision in Bakersfield on Sunday night, January 10.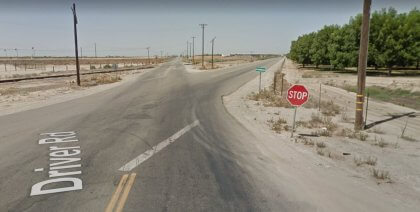 The accident took place on Famoso-Porterville Highway at Driver Road in Bakersfield at around 8:29 p.m. A southbound Chevrolet pickup truck was heading towards the intersection of Famoso-Porterville Highway when the driver ran a red light.
The pickup truck then rear-ended a 2013 Freightliner truck that was heading southbound. The Chevrolet driver was killed due to the crash, while two occupants of the Freightliner sustained minor injuries. The identities of the people involved have not been disclosed.
Authorities consider alcohol as one of the factors why the crash occurred. The California Highway Patrol is currently further investigating the case.
Rear-End Accident Statistics
A rear-end accident occurs when one vehicle collides with the car immediately in front of it. Because the leading driver cannot usually prevent the collision, a rear-end accident is often (but not always) the fault of the rear position driver.
Rear-end accidents are some of the most common types of car accidents in the state of California. According to the California Highway Patrol (CHP), there were 118,029 drivers involved in rear-end injury car accidents and 405 drivers involved in rear-end collisions with fatalities in 2011. Some common reasons why rear-end crashes occur are distracted driving, tailgating, and driving while under the influence of drugs or alcohol.
Some rear-end accidents cause only minor injuries that resolve on their own after a few days of discomfort. More severe accidents can cause severe injuries that can affect a victim for years to come. Some victims will never fully recover from the injuries they sustain in a rear-end car accident. This is why it is vital to seek legal advice from an auto accident lawyer as soon as possible after being involved in any rear-end collision.
Personal Injury Attorney for Victims of Rear-End Accidents in Kern County
The victims may find it challenging to handle the case independently while attempting to recover from their injuries after the accident. It is recommended that they seek an experienced Bakersfield accident lawyer for filing for a personal injury claim.
After sustaining injuries from an accident, getting a personal injury claim is necessary to reduce the considerable weight of the victim's shoulders. The victims will be entitled to seek financial compensation for the medical expenses, lost earnings, emotional trauma, and pain and suffering that the accident has caused them through the personal injury claim.
The best rear-end accident lawyers in California are right here at Arash Law. Our experienced injury attorneys have over twenty years of experience. We have collected over 200 million dollars for our clients. We have helped accident victims in San Francisco, Riverside, San Jose, San Diego, Sacramento, Sherman Oaks, and California. We can allow you to access all sources of compensation so that your legal rights are protected.

Our legal team at Arash Law has the experience, skill, and compassion that will help you with your claim. We have locations conveniently found throughout California with offices in Los Angeles, Sacramento, San Francisco, Riverside, Orange County, San Jose, and San Diego. But we are more than happy to meet with you at your home, office, or anyplace else in the state of C.A. You may also call our hotline (888) 488-1391 for a FREE Consultation.