At least one person was hurt after a multi-vehicle collision in Bakersfield on Wednesday afternoon, May 26.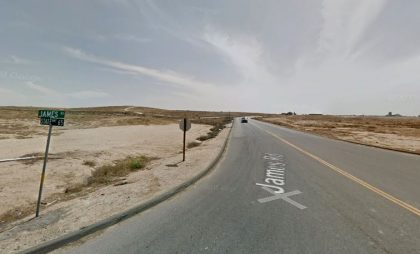 According to the initial reports from local authorities, the accident took place on Highway 65 in James Road at around 12:29 p.m.
A pickup truck, a big rig, and a black SUV were involved in the collision. How the collision occurred, and the reason why it happened have not been established.
One man sustained serious injuries from the crash. He complained of chest pain and was rushed to an area hospital.
Information about the accident is limited at the moment. Local authorities are further investigating the accident.

Multi-Vehicle Collision Statistics
Car accidents are sometimes life-altering and traumatic. Because of how universal cars are to our lives, drivers often forget just how dangerous they can become and that severe and even deadly car crashes can occur. Every year millions of people are injured in automobile accidents on roads across the United States.
Multi-vehicle collisions usually involve three or more vehicles. A "chain-reaction commonly causes this type of accident," wherein one car will bump into another, which will cause the other vehicle to crash into another one potentially.
Tens of thousands of drivers and passengers lose their lives each year due to crashes. According to the United States Department of Transportation's Fatality Analysis Reporting System (FARS), there were 33,654 fatal vehicle crashes in 2018, which caused 36,560 deaths.
Personal Injury Attorney for Victims of Multi-Vehicle Collisions in Kern County
Coping with a multi-vehicle collision case can be quite challenging for the victims as they have to deal with the stress and trauma they got from the accident. As the bills stack up, you might wonder when you'll receive payment for your damages. An experienced California attorney can help move your case along with insurance companies or the judicial system, resulting in quicker payment for your bills.
Speaking with an attorney is often the first step in getting your medical bills paid. Your accident may have left you with high hospital costs, ambulance fees, surgeries, medical equipment, disability, rehabilitation, or live-in care.
We understand the common causes, defendants, and how to fight for compensation for collision-related injuries. Whether you suffered burns, broken bones, brain injury, a spinal cord injury, or other damages, talk to our attorneys. The road to recovery starts just a phone call away. Call (888) 488-1391 right away.