An unidentified motorcycle rider sustained major injuries after a motorcycle accident in Bakersfield on Wednesday afternoon, September 24.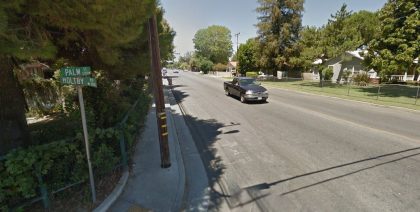 According to the local authorities' initial reports, it occurred at approximately 3:00 p.m. near the intersection of Palm Street and Holtby Road. A Nissan Altima and a motorcyclist collided at the Bakersfield intersection for unclear reasons.
The motorcyclist was seriously injured as a result of the motorcycle crash. He was immediately taken to a local hospital to receive medical treatment. Local authorities are trying to determine whether drugs or alcohol were factors in the crash.
Motorcycle Accident Investigation is Underway
Local authorities are currently investigating the case. Motorcycle riders are more vulnerable to the dangers on the road in comparison to passengers of private cars.
According to the U.S. National Highway Traffic Safety Administration (NHTSA) statistics, motorcycle riders have 16 times the risk of injury and 35 times the risk of a fatal crash in comparison to car passengers. Motorcycle riders are encouraged to dress appropriately and wear a helmet every time they ride their motorcycle to avoid fatal injuries. Wearing helmets were estimated to be 37% effective in preventing motorcycle deaths.
When facing cases like this, it's essential to have an experienced Bakersfield personal injury attorney specializing in fatal motorcycle accidents to conduct an independent investigation. Attorneys can utilize their resources to help prove the negligence of the liable party. They can hire expert witnesses, conduct background checks on the involved drivers, and review applicable insurance coverage for their clients.
Personal Injury Attorney for Victims of Motorcycle Accidents in Kern County
Attaining significant injuries after a motorcycle accident can be overwhelming and can potentially disrupt all aspects of life, such as family and finances. While waiting for the official investigation results, the victim has the right to pursue a personal injury lawsuit with the help of their injury attorney.
Attorneys can help the victim serve as a helpful legal guide while negotiating with insurance companies on their behalf. Attorneys will also ensure that the victim will get the monetary compensation and justice that they deserve while also ensuring that the negligent driver will be held accountable for his actions.

The dedicated motorcycle accident attorneys at Arash Law are committed to helping you recover on the damages you've suffered. Our dedicated legal team has decades of experience fighting for the rights of accident victims just like you. We're available to help 24 hours a day and seven days a week, so please don't hesitate to call our office at (888) 488-1391 today to discuss your accident with a lawyer for motorcycle accident cases.