Two people were ejected from their vehicle after colliding head-on with a BNSF freight train in Bakersfield on Wednesday morning, August 5.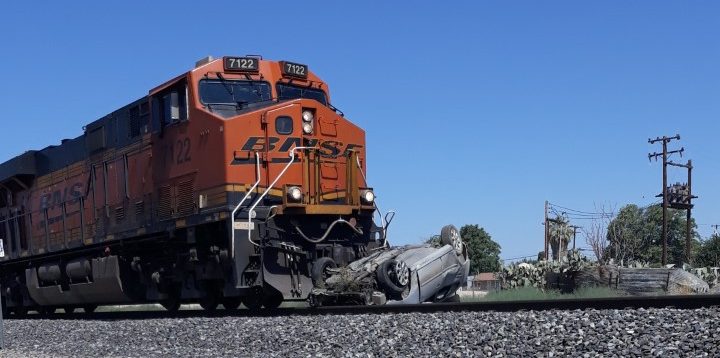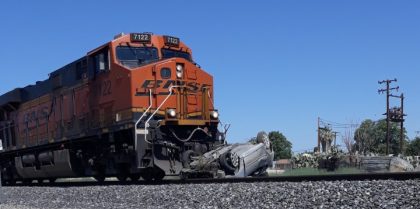 The accident took place on Edison Highway east of Oswell Street at around 10:50 a.m. A Nissan Altima driven by an unidentified 21-year-old man was heading east on Oswell Street at high speed. The Nissan passed another vehicle from the second lane, then lost control and swerved to the left across a raised center median and westbound lanes. The Nissan then continued onto the north shoulder and overturned onto the railroad tracks, where it was inevitably struck by an eastbound train.
Emergency personnel later arrived at the scene and found the two occupants of the Nissan ejected onto the road. The driver was pronounced dead at the scene. The other passenger was identified as Bonnie Jeban. She sustained significant injuries and was immediately transported to Kern Medical to receive treatment.
High-Speed Collision Investigation is Underway
The California Highway Patrol is currently investigating the crash. Witnesses that can contribute additional helpful information about the accident are encouraged to contact the California Highway Patrol at (661) 396-6600.
Speeding is one of the significant causes of car accidents in California but in the whole United States. Accident deaths have increased a whopping 23.5% since 2013, California, accounting for 11% of the nation's auto-related deaths. 925 people are killed on average as a result of speeding. According to the Insurance for Highway Safety, one-third of all fatal traffic accidents involved excessive speed.
When facing high-speed collision cases like this, it's vital to have an experienced Bakersfield personal injury attorney specializing in car and train accidents to conduct an independent probe. Attorneys have the resources to hire expert witnesses, conduct driver background checks, and review applicable insurance coverage for their client. All possible contributing factors, such as road conditions, signage visibility, and road lighting, must be considered and thoroughly examined during the independent investigation.
Kern County Personal Injury Attorney for Victims of Fatal High-Speed Collisions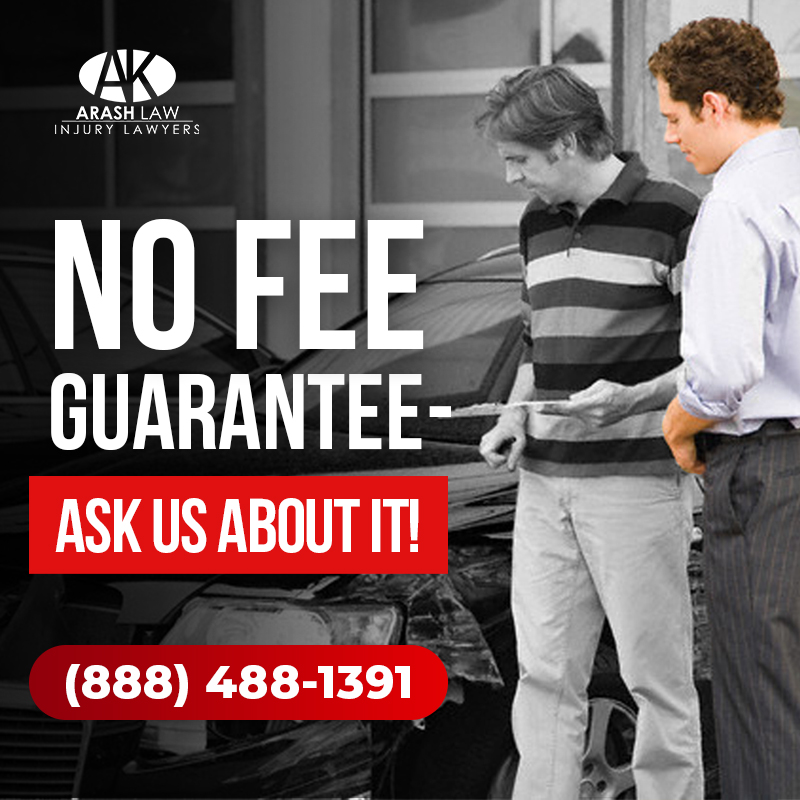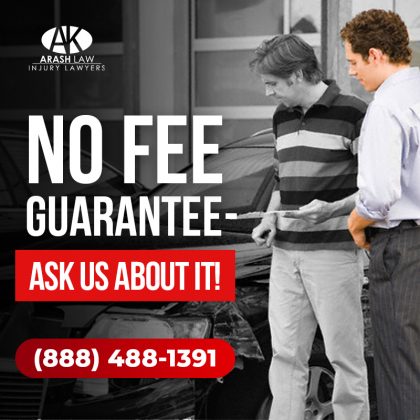 Dealing with injuries caused by a high-speed collision can be quite challenging. After all, it can potentially disrupt all aspects of life, such as family, work, and finances.
Pending the official investigation results, the victims are entitled to pursue a personal injury claim with their attorney's assistance. The suspect will be required by law to provide financial compensation for the medical and rehabilitation costs, lost wages, pain, and suffering, and emotional trauma they caused the victim.
Attorneys can serve as a compassionate, helpful guide for the grieving family during this difficult time. They will vigorously fight for their client's rights and best interests while ensuring that the liable party will be held accountable for their negligence.
If you have a nagging suspicion that someone is to blame for your spouse or family member's death or injury, contact Arash Law. We have the resources you need to pursue justice for wrongful death and the experience to ensure fair compensation. We're conveniently located throughout California, with offices in Los Angeles, Sacramento, San Francisco, Riverside, Orange County, and San Diego, and are happy to visit you. Call (888) 488-1391 for a FREE Consultation with a personal injury attorney in California.