An unidentified man was killed after a fatal motorcycle collision in Bakersfield on early Wednesday morning, June 16th.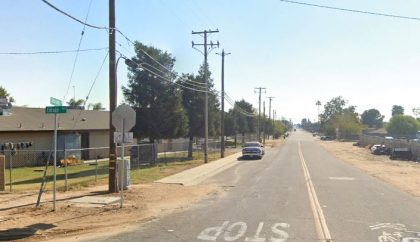 The deadly traffic collision occurred on Edison Highway, just east of Sterling Road in Bakersfield, at around 5:00 a.m. A Ford SUV was reportedly pulling out of the driveway when it entered directed into the path of a passing motorcyclist. As a result, the left front of the SUV crashed into the motorcycle.
The motorcyclist was immediately taken to Ken Medical to receive emergency treatment. Unfortunately, the motorcyclist later succumbed to his injuries and was pronounced dead. The driver of the Ford SUV was later identified as 23-year-old Isabel M. She was uninjured from the accident.
Additional information about the crash is unavailable at the moment. However, the California Highway Patrol is further investigating the accident.

Fatal Motorcycle Accident Statistics
Motorcycle accidents are terrible tragedies that almost always result in more harm to the motorcyclist than the other party involved. Motorcyclists are highly vulnerable to collisions and can easily sustain catastrophic and fatal injuries. According to the U.S. National Highway Traffic Safety Administration (NHTSA) statistics, motorcycle riders have 16 times the risk of injury and 35 times the risk of a fatal crash compared to car passengers.
California has one of the largest numbers of registered motorcycles in the U.S. There are over 800,000 registered motorcycles in California. In 2017, 16,505 motorcycle accidents occurred on California roadways, which resulted in 15,527 injuries and 541 deaths. Some of the common causes of motorcycle accidents are distracted driving, speeding, drunk driving, reckless driving, bad weather, wrong-way driving, and failure to observe traffic laws.
Kern County Wrongful Death Attorney for Victims of Fatal Motorcycle Accidents
The stress and sorrow following a loved one's death due to an accident can be too overwhelming. Professional wrongful death attorneys can stay updated on the official investigation on behalf of the family while ensuring that their client's legal rights and best interests are protected. While nothing can reverse the damage incurred in a motorcycle accident, the civil courts offer a financial remedy to injured parties. After a motorcycle crash, speak to an experienced wrongful death attorney immediately.
A claim can bring justice to the responsible party, give you family closure, and provide financial compensation for your losses. Arash Law sympathizes deeply with those who have lost family members or spouses because of negligence. We want to help you get the most out of your wrongful death claim in California. Contact our attorneys from Arash Law for a free initial consultation. Get in touch online or call (888) 488-1391.