An unidentified pedestrian was seriously hurt after getting struck by a suspected DUI motorist in Bakersfield on early Thursday morning, May 27.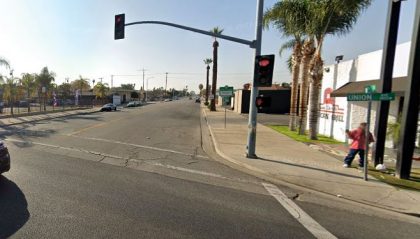 The accident transpired at around 4:37 p.m. in the 1800 block of Union Avenue in Bakersfield.
A man was struck by an unspecified vehicle on the roadway for unclear reasons. The circumstances leading up to the accident have not been established.
The unidentified man sustained major injuries from the accident. He was taken to an area hospital for treatment. Authorities caught the female driver that struck the victim. She was arrested on DUI-related charges.
The Bakersfield Police Department is further investigating the case. Witnesses that can give more information about the accident are urged to call the Bakersfield Police Department at 661-327-7111.

DUI Pedestrian Accident Statistics
Pedestrians are highly susceptible to the dangers on the road. They are the most vulnerable as they don't have any form of protection that can prevent serious injury in the event of a major accident.
Pedestrian fatalities in the U.S. have become a growing concern over recent years. Pedestrian deaths have increased by 27 percent from 2007-2016, while other traffic-related deaths decreased by 14 percent.
In this case, a drunk driver could not yield the right of way to an innocent pedestrian. Driving while under the influence of drugs and alcohol is considered a serious crime. Unfortunately, DUI accidents are not uncommon in the U.S.
Driving while under the influence of alcohol or drugs is one of the most irresponsible and reckless things a driver can do. Sadly, approximately 30 people are killed every day in the U.S. due to drunk driving accidents.
Personal Injury Attorney for Victims of DUI Pedestrian Accidents in Kern County
Losing a loved one from a fatal DUI accident can be quite devastating and stressful for the victim's family. The trauma and grief can have a lasting impact on their lives. Although they won't bring their loved ones back to life, they can still receive compensation and justice from the accident.
While waiting for the official investigation results, the victim's family is encouraged to pursue a wrongful death claim with their attorney's help. Through the wrongful death claim, the victim's family can seek financial compensation for the damages such as funeral costs, loss of income and companionship, pain and suffering, and emotional trauma that the fatal accident has caused them.
At Arash Law, our California drunk driving accident attorneys are influential, aggressive advocates for DUI accident victims. Drunk drivers must be held accountable for their egregious and dangerous behavior. Contact us through our hotline (888) 488-1391 for a free consultation with one of our attorneys.