An unidentified female pedestrian was killed after getting struck by two hit-and-run drivers in Bakersfield on Tuesday night, January 12.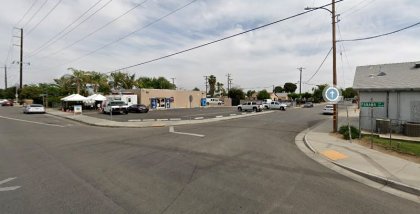 The fatal accident happened at around 7:00 p.m. near the 400 block of Panama Lane and Betty Street, just east of Monitor Street.
The woman was reportedly attempting to cross the road when an unspecified vehicle struck her. She was then hit by another car after a short while. Both of the drivers failed to stop and fled the scene.
Unfortunately, the woman was pronounced dead at the scene. Her identity has not been disclosed. Local authorities are actively searching for the two hit-and-run drivers. Witnesses who can give information about the suspects' whereabouts are asked to contact the Bakersfield Police Department (661) 327-7111.
Fatal Hit-and-Run Statistics
Leaving the scene after an accident is a crime in itself. Unfortunately, hit-and-run accidents occur in the U.S. every minute. Every year, approximately 682,000 hit-and-run crashes are recorded all over the country since 2006, with an average of 2,000 reported deaths annually.
Hit-and-run accidents have been increasing at an alarming rate. Since 2009, hit-and-run deaths have been steadily rising by seven percent annually. Common victims of these hit-and-run crashes are pedestrians.
California law is clear that if a motorist bumps or hits an unattended parked car, the driver must leave his or her name and contact information for the driver of the damaged vehicle. If someone's property has been damaged, it is illegal to drive away in an attempt to go undetected. To do so is a misdemeanour that can carry the maximum sentence of up to six months in jail and a fine of up to $1,000.
Common reasons why hit-and-run drivers flee the scene are intoxication, driving without a license, and fear of getting arrested if they remain.
Kern County Wrongful Death Attorney for Victims of Hit-and-Run Accidents
Dealing with a loved one's sudden death due to a deadly hit-and-run crash can be quite overwhelming and often stressful for the victim's family. While waiting for the official investigation results, the victim's family is encouraged to file a wrongful death claim with their attorney's assistance.
Filing a wrongful death claim will allow them to receive compensation for the damages (such as loss of income and companionship, pain and suffering, funeral expenses, and emotional distress) that the accident has caused them.

The dedicated hit and run attorneys at Arash Law are committed to helping you recover from the damages you've suffered. Our dedicated legal team has decades of experience fighting for the rights of accident victims just like you. We're available to help 24 hours a day and seven days a week, so please don't hesitate to call our office at (888) 488-1391 today to discuss your accident with a lawyer for hit and run cases.