An unidentified man was killed after getting involved in a fatal pedestrian accident in Bakersfield on Thursday night, July 29.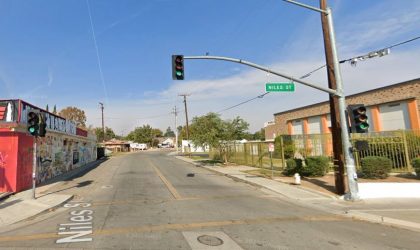 The deadly accident transpired at approximately 8:51 p.m. on Niles Street and West Drive in Bakersfield. The unidentified man was reportedly attempting to cross the street when a passing vehicle suddenly struck him.
The victim was not walking in a marked crosswalk at the time of the accident. The driver that struck the man remained at the scene and was cooperative with authorities. Unfortunately, the unidentified pedestrian was fatally wounded in the accident.
He was pronounced dead at the scene. No arrests have been made at the moment. Local authorities are further investigating the possible causes of the accident.

Fatal Pedestrian Accident Statistics
Pedestrian accidents often result in either serious injury and even death. Pedestrians are not protected from fatal accidents in the same way that passengers in private vehicles and motorcycle riders are. Over 5900 pedestrians were killed in the United States in 2016, according to data from the National Highway Traffic Safety Administration (NHTSA).
Some common reasons for pedestrian accidents are negligent/distracted driving, speeding, and drivers failing to yield to pedestrians. But why are more drivers getting distracted nowadays? Due to the rise in popularity of smartphones, more drivers are occupied with their gadgets rather than focusing their vision on the roadway.
Wrongful Death Attorney for Victims of Fatal Pedestrian Accidents in Kern County
Pedestrians in California must be especially cautious. This is a sad fact of life in California. While the law requires drivers to act in certain ways, any Californian who walks anywhere regularly will tell you that most drivers in the state disregard the law. The loss of a loved one in a fatal pedestrian accident can be devastating and traumatic for the victim's family. They are left with high funeral costs, medical bills, and lost wages, all while grieving the loss of a loved one.
In California, a wrongful death lawsuit must be filed within two years of the date of the accident. A family member is barred from bringing a wrongful death lawsuit if it is not filed within that time period. Looking for an attorney to represent you in your claim? You've come to the right place! Our wrongful death attorneys at Arash Law have the resources and experience to assist you in obtaining a favorable outcome in your case. You can come to one of our offices in Los Angeles, Sacramento, San Francisco, Riverside, Orange County, or San Diego, or you can call us at (888) 488-1391 to schedule a FREE Consultation.