Two people were seriously hurt after a major hit-and-run crash in Taft on Monday morning, December 28.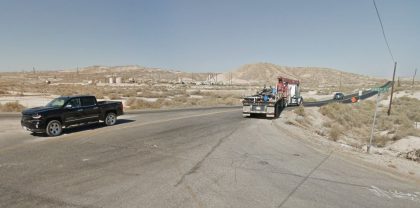 The hit-and-run collision took place along Elk Hills Road near Valley Acres in Taft at approximately 5:45 a.m.
A pickup truck and another unspecified vehicle collided head-on near north of Highway 119. How the collision occurred, and the reason why it happened has not been established.
Both of the vehicles fell into a ditch due to the severity of the impact. Two unidentified people sustained injuries as a result of the collision. They were both taken to an area hospital for treatment.
One of the motorists reportedly fled the scene. Authorities are attempting to locate the whereabouts of the hit-and-run driver at the moment.
Hit-and-Run Accident Investigation is Underway
The California Highway Patrol is currently investigating the accident. They will gather more evidence and attempt to locate the hit-and-run driver.
Leaving the scene of the accident is a crime in itself. Unfortunately, hit-and-run crashes in the U.S. occur every minute. Approximately 682,000 hit-and-run crashes occur annually since 2006 in the U.S. There are several reasons why hit-and-run drivers flee the scene. They might be intoxicated or impaired by drugs, face legal difficulties, be uninsured, or be illegal aliens.
An independent investigation conducted by an experienced personal injury attorney is vital in the victim's fight for their case.
During the investigation, attorneys need to consider and thoroughly examine all the possible contributing factors of a hit-and-run accident, such as road conditions, signage visibility, and road lighting.
Kern County Personal Injury Attorney for Victims of Hit-and-Run Crashes
The victims may have difficulty filing a personal injury claim alone after sustaining significant injuries from a hit-and-run accident. Fortunately, our lawyers from Arash Law are ready to assist them.
A personal injury claim is beneficial for the victims as they can receive compensation for their medical expenses, lost earnings, emotional trauma, and pain and suffering.

Arash Law is a law firm with decades worth of experience and million-dollar settlements accomplished. Our clients are in good hands with us as we have the resources that can help us win your case. Visit our offices now! We have offices located in Los Angeles, Sacramento, San Francisco, Riverside, Orange County, and San Diego. You can also call us at (888) 488-1391 for a FREE Consultation.