Two unidentified people were hurt after a two-vehicle collision in Bakersfield on Thursday morning, April 22.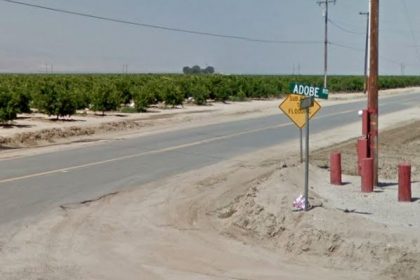 The accident occurred at approximately 5:50 a.m. at the intersection of Adobe and Sandrini Roads in Bakersfield. An unspecified vehicle reportedly ran a red light at the intersection and was later struck by a passing red pickup truck.
Both drivers were injured as a result of the collision. The driver of the car was airlifted to Kern Medical while the pickup truck driver was treated at the scene.
Additional information about the collision is unavailable at the moment.
The California Highway Patrol is currently investigating the case. They will attempt to determine the reason why one of the drivers ran a red light.

Two-Vehicle Collision Accident Statistics
The U.S. Departments Federal Highway Administration conducted a recent survey stating that more than two million intersection-related accidents happen every year. Unfortunately, these accidents result in more than 700,000 crash-related injuries and more than 8,000 annual fatalities.
Throughout the United States and California, failing to stop at red lights has become a prevalent issue. Running a red light in an intersection can lead to disastrous events. Running a red light places the driver in danger and puts other drivers crossing the intersection at risk. California is the third-largest state in the country and has several large cities.
Intersection accidents happen very often. Most of the time, intersection accidents involve making left turns. Intersection accidents could occur when a driver makes a head-on collision with another driver or pedestrian after unsuccessfully merging into oncoming traffic to turn.
Unfortunately, a collision can occur whenever a car enters the path of another driver. And that's just what intersections are, an area where cars share paths. This fact is why intersection accidents are so common.
Kern County Personal Injury Attorney for Victims of Two-Vehicle Collisions
Intersection accident injuries can vary from a few minor scratches to having severe paraplegia and brain trauma. Nonetheless, being involved in a car accident can be a life-changing experience for anyone involved. It can take a long time to recover from a severe or catastrophic injury from an auto accident.
If an intersection accident happens to you, it's essential to understand the laws that keep you safe and protect your rights, especially if you have been seriously injured due to another driver's negligence.
The law protects drivers who have been injured as a result of another driver's negligence. To receive the compensation you deserve to pay for your medical expenses, you'll need to get legal representation.
Intersection accidents can cause severe consequences for all parties involved. The attorneys at the office of Arash Law have decades of experience helping the victims of auto accidents throughout California. Our firm has collected over $500 million in settlements that our clients deserve. If you have been injured in an accident, give us a call at (888) 488-1391 or contact us online to speak to an experienced member of our legal team today.