One unidentified man was injured after a motorcycle crash at Excelsior Avenue on Sunday afternoon, April 4.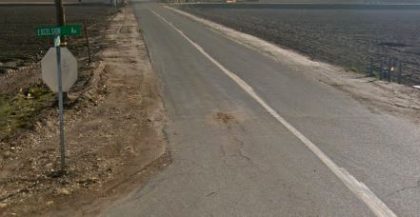 According to the local authorities' initial reports, the accident transpired around 1:30 p.m. at Excelsior Avenue and 19th Avenue. A gray Toyota Tundra reportedly drove through a stop sign at the intersection and collided with an oncoming motorcycle.
The motorcycle then crashed into the front side of a truck as a result of the initial crash. Another motorcyclist was also involved in the accident. The first motorcycle rider sustained serious injuries from the accident and was taken to an area hospital for treatment.
The Tundra driver left her vehicle and allegedly attempted to flee the scene. The police are actively looking for the Tundra driver. Local authorities are actively investigating the case. The Tundra driver will most likely face hit-and-run charges once apprehended.

Motorcycle Accident Statistics
Motorcycle accidents can often lead to catastrophic and even devastating results. According to the National Highway Traffic Safety Administration's National Center for Statistics and Analysis, approximately 5,286 motorcyclists were killed in the U.S. in 2016 alone.
Motorcycle accidents are terrible tragedies that almost always harm the motorcyclist more than the other party involved. Motorcyclists are highly vulnerable in collisions and can easily sustain catastrophic and fatal injuries.
Many physical outcomes can come from a motorcycle crash, from road rash and traumatic tattooing to head and brain injuries. To avoid sustaining life-threatening injuries and possibly death, motorcycle riders are encouraged to dress appropriately and wear a helmet every time they ride their motorcycle. Wearing helmets were estimated to be 37% effective in preventing motorcycle deaths.
Kings County Personal Injury Attorney for Victims of Motorcycle Accidents
A hit and run is one of the worst types of accidents a motorcyclist can be involved in. Not only does the accident victim have to deal with serious injuries and property damage – there is no one to take the blame or pay for damages. If you've been the victim of a hit and run, you've experienced the sense of injustice it brings. Your crash wasn't your fault, but now you're left to pay for your losses…or are you?
The aggressive motorcycle accident lawyers at Arash Law have decades of experience handling these types of wrecks throughout California. We've helped thousands of people recover after accidents similar to yours.
Our mission is to protect crash victims' rights and assist them in negotiations with large insurance companies that don't have their best interests at heart. You have nothing to lose in contacting us.
We offer free consultations with no obligation to retain our firm. We also work on a contingency-fee-basis, meaning you don't pay a dime unless we win you compensation. Get in touch online or call (888) 488-1391