One person was seriously hurt after a major traffic collision involving a big rig in Santa Clarita on Friday night, March 12.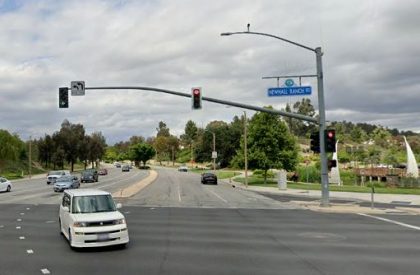 The collision occurred at approximately 7:50 p.m. on Newhall Ranch Road near 5 Freeway in Santa Clarita.
A sports-utility vehicle reportedly rear-ended a big rig for unclear reasons on New Ranch Road. What caused the collision to occur is currently unknown.
Firefighters extricated one person from the wrecked SUV. The patient was immediately taken to a nearby trauma center for treatment.
It is unclear whether drugs or alcohol played a role in the crash. The identities of the involved parties have not been disclosed.
Local authorities are further investigating the case. They will attempt to determine the factors and the liability in the accident.

Big Rig Crash Statistics
'Big-rig' is the term used for the tractor-trailers and semis with which we share the road. These names are used interchangeably for huge cargo-carrying trucks. Big rigs consist of two distinct parts: the tractor (which is made up of the driver's cab, the truck's engine, and the hitch) and the trailer (which is the cargo-carrying container that is pulled behind the tractor).
Big rig accidents are more dangerous and deadly compared to other types of traffic accidents. It's because big rigs are considerably bigger compared to other vehicles. While the average car weighs in at about 4,000 pounds, a big rig can top out at 80,000 pounds. This immense size discrepancy can lead to serious, often deadly accidents.
According to the U.S. Department of Transportation's Fatality Analysis Reporting System (FARS), big rig trucks have increased by 30 percent since 2009. There were 4,102 traffic fatalities involving a big rig in 2017 alone.
Big rig accidents are caused by various factors like loss of control of the truck, a tire blowout, a disabling or non-disabling vehicle failure, excessive speed, lane drifting, improper truck maneuvering, and driver fatigue.
Personal Injury Attorney For Victims Of Big Rig Collisions In Los Angeles
Attaining a severe injury after a big rig accident can be overwhelming as it can affect all aspects of life, such as family, work, and finances. While the official investigation is ongoing, the victim is entitled to pursue a personal injury lawsuit.
When filing a personal injury claim, the victim needs to have an experienced California personal injury attorney by his side. Personal injury attorneys can negotiate with insurance companies on behalf of their clients while ensuring that their clients are compensated fairly.
If you or a loved one has been injured in a big rig accident, you need the professional legal counsel of an experienced big rig accident lawyer. The dedicated legal team at Arash Law in   California has the experience, knowledge, and commitment to guide your claim toward its most beneficial outcome skillfully.
We're standing by to help – 24 hours a day and seven days a week – so please give us a call at (888) 488-1391 today. Our offices are located in Los Angeles, San Francisco, San Diego, Sacramento, Riverside, Woodland Hills, Orange County and are more than happy to travel to your home, office, or place of recovery.