A 19-year-old Riverside resident identified as Maurice C. Hill Jr. was killed due to a fatal head-on traffic collision in the Llano area of Antelope Valley on Monday morning, November 16.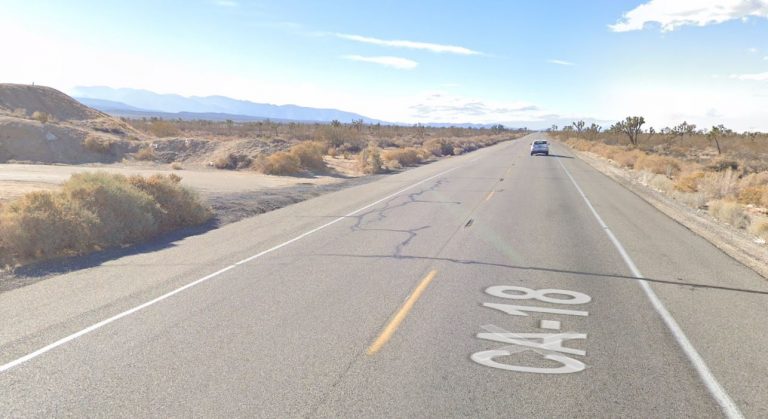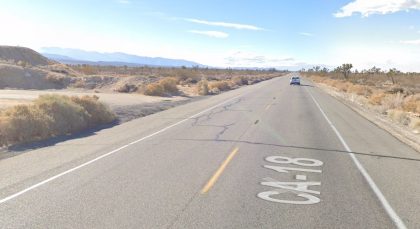 The deadly collision took place on Pearblossom Highway, east of 248th Street East, at approximately 5:00 a.m. A 2008 Mazda 6 driven by Hill Jr. was traveling on the eastbound lane of the highway when, for unexplained reasons, it crossed into the westbound side of the road and collided head-on with a 2018 Chevrolet Silverado.
The two vehicles were later caught on fire as a result of the crash. The Mazda driver was fatally injured in the accident. He later succumbed to his injuries and was pronounced dead. The Chevrolet's driver was later identified as 57-year-old Earl H. Quinby. Quinby sustained significant injuries from the crash and was taken to Antelope Valley Hospital for treatment.
Drugs and alcohol were not considered as factors in the deadly crash.
Fatal Head-On Crash Investigation is Underway
Local authorities are currently investigating the fatal collision. Police will also determine the cause and liability. Witnesses that can provide additional information about the accident are urged to contact the CHP Antelope Valley Area office at 661-948-8541.
Although head-on collisions only represent 2 percent of accidents, they account for 10 percent of fatalities on U.S. roadways. Head-on collisions mainly occur when drivers are distracted or are experiencing over-fatigue.
When facing a case like this, it's essential to have a Los Angeles wrongful death attorney specializing in head-on collision crash cases to conduct an independent investigation. Attorneys have the resources to help the victim's family to receive the justice that they deserve. They can re-interview important witnesses, review any related surveillance footage from the crash scene, and obtain phone and texting records of the liable party.
Wrongful Death Claim for Victims of Fatal Head-On Crashes in Los Angeles
Suddenly losing a loved one due to a fatal head-on collision can be overwhelming. While the official investigation is on-going, the victim's family is entitled to pursue a wrongful death claim with their attorney's help. Attorneys can survive as a helpful legal guide during these difficult times for the grieving family. They will vigorously fight for their client's rights while ensuring that the negligent driver will be held accountable for their suspected crime.

If you believe you have grounds to file a claim, retain a local car accident attorney in California near you who can help you navigate car accident laws. Arash Law has decades of experience throughout California and has secured million-dollar settlements and verdicts for our clients. Our car accident team can investigate your crash, identify the potential defendant(s), and file your claim with the civil court system as quickly as possible. Don't delay – you're just a phone call away from learning your legal options. Call (888) 488-1391 or get in touch online to schedule a free case evaluation.