A 51-year-old pastor identified as Juan B. was seriously hurt after getting struck by a hit-and-run driver in South Los Angeles on Sunday morning, February 21.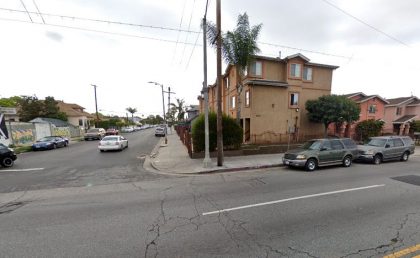 The accident took place in the 1100 block of East 49th Street in South Los Angeles at around 10:51 a.m.
A light green Toyota Prius struck the pastor in East 49th Street. The driver did not stop to render aid and fled the scene.
The pastor was immediately rushed to an area hospital for treatment. He is currently in critical condition.
Authorities suspect that the Prius may have been a 2004-2009 model with heavy damage on the front windshield.
The Los Angeles Police Department is currently investigating the case. They are actively pursuing the hit-and-run driver.

Hit-and-Run Accident Statistics
Leaving the scene after an accident is a crime in itself. Unfortunately, hit-and-run accidents occur in the U.S. every minute. Every year, approximately 682,000 hit-and-run crashes are recorded all over the country since 2006, with an average of 2,000 reported deaths annually.
Hit-and-run accidents have been increasing at an alarming rate. Since 2009, hit-and-run deaths have been steadily rising by seven percent annually. Common victims of these hit-and-run crashes are pedestrians.
Being injured by another driver in a car accident is never easy. Still, if the other motorist doesn't even bother to stop, accept responsibility, and provide aid, it makes the situation that much more difficult.
Many victims of hit and run accidents don't realize that even though the at-fault driver disappears, they are still likely to be entitled to compensation for the medical expenses, lost wages, and pain and suffering incurred.
Personal Injury Attorney For Victims Of Hit-And-Run Accidents In Los Angeles
Being involved in any of the above is a sign that the driver failed to take his or her responsibilities seriously enough in the first place. This makes it much more likely that said driver would be capable of fleeing after causing a car accident. If you've been injured by a hit-and-run driver, protect your rights by consulting with a lawyer for hit-and-run accidents today.
If you or your loved one was injured – or worse – in a hit-and-run accident, you're likely to be overwhelmed in the aftermath. While you attend to the important task of moving forward toward a full physical and emotional recovery, allow your hit and run accident lawyer to help guide your claim toward its best possible resolution. You may be concerned about a hit-and-run lawyer's costs, but don't let this dissuade you from seeking legal counsel.
The dedicated hit and run attorneys at Arash Law are committed to helping you recover from the damages you've suffered. Our dedicated legal team has decades of experience fighting for the rights of accident victims just like you. We're available to help 24 hours a day and seven days a week, so please don't hesitate to call our office at (888) 488-1391 today to discuss your accident with a lawyer for hit and run cases.