An unidentified motorcycle rider was injured after getting struck by a hit-and-run driver in South Gate on early Sunday morning, March 7.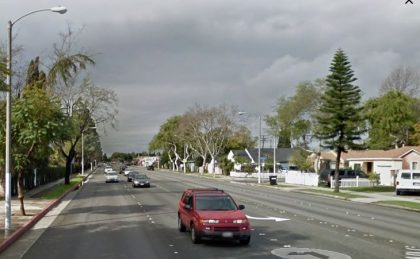 The accident transpired at approximately 3:47 a.m. in the northbound lanes of Long Beach (710) Freeway in South Gate and Imperial Highway.
Paramedics and emergency personnel found the motorcycle rider at the crash scene. It was suspected that another motorist struck the victim, but the other motorist fled the scene.
The identity of the hit-and-run motorist and his vehicle's description has not been released at the moment.
The motorcycle rider was immediately taken to a nearby trauma center for treatment.
The California Highway Patrol is currently investigating the case. Witnesses that can provide additional information about the crash are urged to contact the CHP.

Motorcycle Accident Statistics
Leaving the scene of the accident is a crime in itself. The hit-and-run driver will most likely face hit-and-run charges as well once the authorities apprehend him.
It is undeniable that motorcyclists are one of the most vulnerable motorists on the roadway. According to the U.S. National Highway Traffic Safety Administration (NHTSA) statistics, motorcycle riders have 16 times the risk of injury and 35 times the risk of a fatal crash compared to car passengers.
Motorcycle accidents often result in serious consequences for the motorcycle rider. Roughly 80% of all motorcycle cases result in injury or death. Motorcyclists are highly vulnerable in collisions and can easily sustain catastrophic and fatal injuries.
Some of the common factors why motorcycle accidents occur are distracted driving, speeding, drunk driving, reckless driving, bad weather, wrong-way driving, and failure to observe traffic laws.
Personal Injury Attorney For Victims Of Motorcycle Accidents In Los Angeles
Motorcyclists can sustain damages such as emotional scarring and expensive property damage. While nothing can reverse the damage incurred in a motorcycle accident, the civil courts offer a financial remedy to injured parties. After a motorcycle crash, speak to an experienced injury attorney immediately.
Personal injury cases can quickly become complicated, especially when reviewing medical evidence and determining what factors contributed to your injury. It can take time and expertise to pull together the right materials to present a compelling case. That is why you need to hire a California personal injury law firm you can count on.
The aggressive motorcycle accident lawyers at Arash Law have decades of experience handling these types of wrecks throughout California. We've helped thousands of people recover after accidents similar to yours. Our mission is to protect crash victims' rights and assist them in negotiations with large insurance companies that don't have their best interests at heart. You have nothing to lose in contacting us.
Call (888) 488-1391 for a FREE Consultation with a personal injury attorney in California.