A 56-year-old man identified as Santiago N. was killed after a multi-vehicle traffic collision in Monterey Park on Tuesday afternoon, January 26.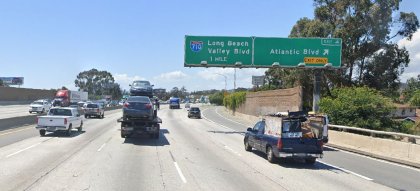 The accident occurred at approximately 2:30 p.m. on the Pomona 60 Freeway near Atlantic Boulevard in Monterey Park.
Several vehicles collided on the freeway for unclear reasons. The number of vehicles involved and the reason why the collision occurred has not been established.
Emergency personnel was called to the scene. Noriega, who was a passenger in one of the vehicles, was unfortunately pronounced dead.
It is unclear whether other people were injured as a result of the collision. The accident caused the closure of three lanes of the freeway for two and a half hours. The California Highway Patrol is currently investigating the case. Additional details about the accident are unavailable at the moment.

Car Crash Statistics
Approximately 36,000 people die, while 1.9 million people are injured annually due to motor vehicle-related accidents in the U.S.
Motor vehicle accidents are one of the leading factors in unintentional injury deaths in California. According to the National Highway Traffic Safety Administration, there were 3,304 fatal car accidents in California in 2017. In 2018, 48 over 100,000 people died from their injuries on average in California.
Multi-vehicle collisions occur when three or more cars are involved in the accident. They commonly stem from a "chain-reaction" crash, wherein one vehicle will bump into another, causing it to crash into other cars on the roadway potentially.
These types of crashes are commonly caused by drunk driving, speeding, and distracted driving.
Los Angeles Wrongful Death Attorney for Victims of Fatal Multi-Vehicle Collisions
If you recently lost a loved one in a motor vehicle accident, you are familiar with this. You might wonder how you will ever be able to live your everyday life again. It will take time, and there are no quick fixes, but you can learn to cope and rebuild your life. One step that many families find helpful after losing a loved one in a car accident is meeting with a compassionate fatal car accident attorney.
At Arash Law, our fatal car accident attorneys have witnessed firsthand that almost half of the injured individuals are left with permanent disabilities such as brain damage, paralysis, amputation injuries, orthopedic injuries, and other severe conditions that substantially and destructively affect the lives of crash victims. When a motor vehicle accident leads to death, the family members of those who died to suffer both emotionally and, often, financially.
A fatal car accident attorney from our office can handle the legal issues for you. Call Arash Law today at (888) 488-1391 or contact us online to schedule your free no-obligation fatal car accident case review.