A 35-year-old man identified as Carlos Salgado R. was killed after getting struck by a vehicle in Saugus on Wednesday night, January 20.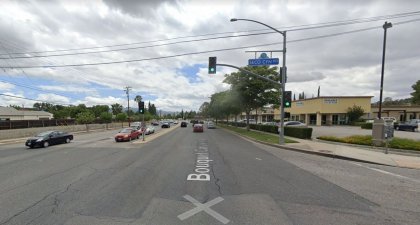 The accident happened at approximately 10:00 p.m. on Seco Canyon Road, near Bouquet Canyon Road. The pedestrian was struck by an unspecified vehicle near the intersection for unclear reasons.
He was fatally wounded from the accident. He was unfortunately later pronounced dead at the scene.
The identity of the driver and whether the driver stopped and coordinated with authorities has not been disclosed.
Additional information about the accident is unavailable at the moment. The Santa Clarita Valley Sheriff's Department is further investigating the case.
Fatal Pedestrian Accident Statistics
Over the past 33 years, pedestrians make up a large percentage of traffic fatalities. But why? It is because pedestrians are more exposed to the dangers on the road compared to a passenger of a private vehicle.
According to statistics from the National Highway Traffic Safety Administration (NHTSA), the federal agency responsible for ensuring the safety of those on America's roadways, more than 5900 pedestrians were killed in 2016 across the entire United States. Pedestrian accidents are more likely than other types of accidents to involve death given how unprotected pedestrians are when compared to, for example, an accident involving two motor vehicles where both sides to the crash have not only seatbelts and airbags to protect them but a multi-ton car as well.
According to the most recent pedestrian accident statistics from the Governor's Highway Safety Association, Los Angeles is the most unsafe county in the US, let alone California, for people on foot. It was not even close; Los Angeles had double the number of pedestrians killed as the next two counties on the list, Maricopa County in Arizona and Harris County in Texas.
This is no surprise given that Los Angeles has some of the country's worst traffic conditions with some of the country's most crowded roadways, archaic infrastructure, little to no pedestrian access in some places, and a public transit system used by very few people.
Los Angeles Wrongful Death Attorney for Victims of Fatal Pedestrian Accidents
The grief and sorrow that the victim's family is currently experiencing may lead them to make unwise decisions on their case. This is why hiring an experienced Los Angeles wrongful death attorney is highly recommended.
An attorney can assist them with navigating the claims process and negotiating with insurance companies on their behalf. Attorneys can also help them with their wrongful death claim. Wrongful death claims are vital as they allow the victim's family to seek financial compensation for damages like loss of income, funeral expenses, pain and suffering, and emotional distress.

If a pedestrian crash has you overwhelmed and in a position where you are out of work with steep medical bills, you must do everything in your power to give your personal injury claim the best chance of success. The wrongful death attorneys at Arash Law can help you navigate the claims process and pursue justice and the maximum compensation from all liable parties.
Call our hotline now at (888) 488-1391 for a FREE Consultation or pay us a visit in one of our offices in Los Angeles, Sacramento, San Francisco, Riverside, Orange County, and San Diego.