A 38-year-old man identified as David W.  was killed after a deadly pedestrian crash in Long Beach on Wednesday morning, December 30.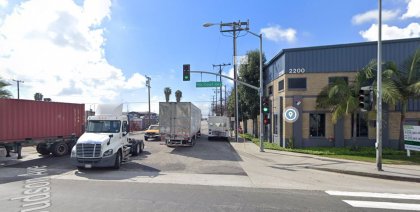 The accident took place on the Pacific Coast Highway near Judson Avenue in Long Beach at approximately 8:00 a.m.
The pedestrian was reportedly walking outside of a marked crosswalk when an eastbound Dodge suddenly struck him for unclear reasons.
The victim sustained life-threatening injuries and was rushed to an area hospital where he was later pronounced dead.
Local authorities found the Dodge driver near the scene, and she willingly cooperated with them. The driver was not impaired or distracted at the time of the accident.
Fatal Pedestrian Accident Investigation is Underway
Local authorities are currently investigating the case. Witnesses that can provide more information about the accident are urged to call homicide detectives at 562-570-7355. Similarly, anonymous tips may be submitted through LA Crime Stoppers at 800-222-TIPS (8477) or lacrimestoppers.org.
Pedestrians are more vulnerable to the dangers of the roadway compared to passengers of private vehicles. Unfortunately, the number of pedestrian accident cases in the United States have been rising in recent years.
According to the Governor's Highway Safety Association, approximately 6,590 pedestrian deaths were reported in 2019, the highest number recorded in the last 30 years. Some common reasons why pedestrian accidents occur are distracted driving, speeding, negligent driving, and drunk driving.
When facing fatal pedestrian accident cases like this, it's vital to have an experienced Los Angeles accident lawyer conduct a private investigation on behalf of their clients. During the independent investigation, attorneys will analyze all the possible factors, including road conditions, signage visibility, and road lighting, to effectively solve the case.
Los Angeles Wrongful Death Claim for Victims of Fatal Pedestrian Accidents
The victim's family may be left in a vulnerable position after losing a loved one from a fatal pedestrian accident. The grief may hinder them from filing a wrongful death claim properly, so seeking the help of an experienced attorney is advised.
Pursuing a wrongful death claim is necessary to receive financial compensation for the victim's medical bills, funeral expenses, pain and suffering of the decedent, and loss of companionship.

Our lawyers at Arash Law can help you with your claim. Our lawyers will vigorously fight for your rights and ensure that you will get the compensation you deserve. For inquiries and questions, you may visit our offices at Los Angeles, Sacramento, San Francisco, Riverside, Orange County, and San Diego or give us a call at our hotline number (888) 488-1391 for a FREE Consultation.