A 38-year-old man identified as Israel Ovando V. was killed after a deadly hit-and-run accident in North Hills on early Saturday morning, March 6.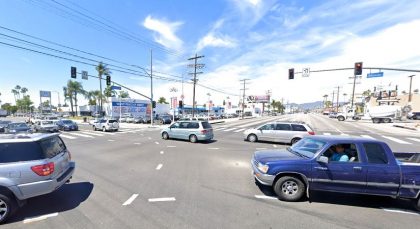 According to the initial reports from local authorities, the accident took place in the area of Roscoe and Sepulveda boulevards at around 4:20 a.m.
The victim was riding his bicycle in a marked crosswalk when a westbound dark-colored Toyota Camry suddenly struck him.
The driver of the Toyota Camry did not stop to render aid and fled the scene. The identity of the hit-and-run driver has not been disclosed.
The victim sustained fatal injuries from the accident. He was pronounced dead at the scene.
The Los Angeles Police Department's Valley Traffic Bureau is actively pursuing the hit-and-run driver. They are also currently investigating the case.

Fatal Hit-And-Run Statistics
Riding a bicycle on the roadway can be quite dangerous and can sometimes lead to fatal accidents, especially in urban areas. According to the National Highway Traffic Safety Administration, approximately 840 cyclists were killed in motor-vehicle-related accidents in 2016, accounting for 2 percent of traffic fatalities.
Leaving the scene after an accident is a crime in itself. Unfortunately, hit-and-run accidents still occur on U.S roadways every day.
Cars striking bicycles is the number one cause of bicyclist injuries and deaths in California. In many of these cases, the driver failed to yield the right of way, didn't check for bikes before pulling out, ran a stop sign or red light, or wasn't paying attention while driving.
California law is clear that if a motorist bumps or hits an unattended parked car, the driver must leave his or her name and contact information for the driver of the damaged vehicle. If someone's property has been damaged, it is illegal to drive away in an attempt to go undetected. To do so is a misdemeanor that can carry the maximum sentence of up to six months in jail and a fine of up to $1,000.
Los Angeles Wrongful Death Attorney For Victims Of Fatal Hit-And-Run Accidents
Suddenly losing a loved one due to a deadly bicycle accident can be quite devastating and overwhelming.
The victim's family may be left vulnerable and emotional after their loss, so hiring a capable Los Angeles County wrongful death attorney is essential. Filing for a wrongful death claim is necessary as the victim's family will receive compensation for the damages, such as medical expenses, lost earnings, emotional trauma, and pain and suffering that the tragic accident has caused them.
The dedicated hit and run attorneys at Arash Law are committed to helping you recover from the damages you've suffered.
Our dedicated legal team has decades of experience fighting for the rights of accident victims just like you. We're available to help 24 hours a day and seven days a week, so please don't hesitate to call our office at (888) 488-1391 today to discuss your accident with a lawyer for hit and run cases.