An unidentified pedestrian was seriously hurt after getting hit by a passing vehicle in Calabasas on Saturday afternoon, January 16.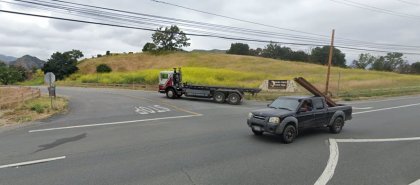 According to the Los Angeles Sheriff's Department's initial reports, the accident took place in Malibu Creek State Park at 1925 Virgenes Road.
The pedestrian was struck by an unspecified vehicle on the roadway for unclear reasons. The circumstances leading up to the accident have not been established.
The unidentified victim sustained severe injuries from the accident. The victim was airlifted to a nearby trauma center for treatment. Additional information about the accident is unavailable at the moment.
Pedestrian Accident Crash Statistics
Pedestrians are more vulnerable to the dangers of the roadway compared to passengers of private vehicles. Unlike passengers of private cars with airbags and seat belts to protect them, pedestrians do not have any protection that can help them avoid sustaining fatal injuries.
Pedestrians currently make up a large percentage of traffic fatalities in the past 33 years. According to the Governors Highway Safety Association, pedestrian fatalities in the U.S. have increased by 27 percent from 2007-2016, while other traffic-related deaths decreased by 14 percent. Some common reasons for pedestrian accidents are negligent driving, speeding, and drivers failing to yield to pedestrians.
But why are more drivers getting distracted nowadays? Due to the rise in popularity of smartphones, more drivers are occupied with their gadgets rather than focusing their vision on the roadway.
Whether the pedestrian accident involves a truck, auto, motorcycle, or bike that hit the pedestrian we are representing, Arash Law has access to considerable resources to conduct the most thorough investigations on behalf of our clients. Medical specialists in all fields of medicine are available to lend substantial support of diagnosis, prognosis, and, when applicable, a cause of death in cases where the cause of death may be in question.
Personal Injury Attorney for Victims of Major Pedestrian Accidents in Los Angeles
It can be quite challenging to deal with significant injuries caused by pedestrian accidents as it has the potential to disrupt all aspects of your life, such as family, work, and finances.
When facing cases like this, it's vital to have an experienced Los Angeles County personal injury attorney conduct an independent probe and process a personal injury claim. Through the personal injury claim, attorneys can negotiate with insurance companies on behalf of their clients to ensure that they will be fairly compensated.
If a pedestrian crash has you overwhelmed and in a position where you are out of work with steep medical bills, you must do everything in your power to give your injury claim the best chance of success. The personal injury attorneys at Arash Law can help you navigate the claims process and pursue justice and the maximum compensation from all liable parties.

You may visit our offices in Los Angeles, Sacramento, San Francisco, Riverside, Orange County, and San Diego for any inquiries and concerns. You may also call us at (888) 488-1391 today to arrange a free consultation, or use our contact form to reach us online.