An unidentified pedestrian was killed after getting hit by a vehicle in South Los Angeles on Monday morning, January 18.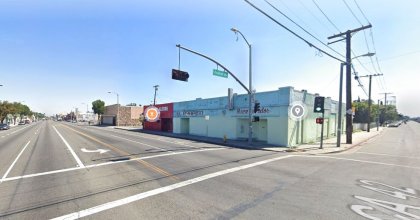 The accident occurred at approximately 12:10 a.m. near the area of Graham Avenue and Firestone Boulevard.
The pedestrian was struck by a passing vehicle for unclear reasons. How the accident occurred, and the reason why it happened has not been established.
The pedestrian was killed as a result of the accident. The identity of the victim has not been disclosed.
Information about the accident is limited at the moment. Local authorities are currently investigating the crash. They will attempt to determine the factors that affected the accident.
Fatal Pedestrian Accident Statistics
Pedestrian accidents often lead to severe injuries and even death to those who are unlucky enough to be involved in such an accident.
Common injuries resulting from pedestrian accidents are head trauma like concussions or brain bleeds, traumatic brain injuries, and many other debilitating injuries. Many pedestrian accident injuries can result in either functional impairments or long-term conditions.
But why do most pedestrian accidents result in serious injury? It is because pedestrians are less protected against the dangers on the road compared to a passenger of a private vehicle. Pedestrian accident deaths increased by 5% in 2019 from the previous year. According to the Governors Highway Safety Association, 6590 were pedestrians killed in 2019 alone.
Wrongful Death Attorney for Victims of Fatal Pedestrian Accidents in Los Angeles
The trauma and grief experienced by the victim's family may leave them impaired in making wise decisions with their case, which is why it is essential to hire an experienced accident attorney to assist them with their wrongful death claim.
With the wrongful death claim, the victims can seek financial compensation for damages like loss of income, funeral expenses, pain and suffering, and emotional distress.
As experienced California pedestrian accident attorneys, we at Arash Law know how to obtain the maximum compensation available under California law for injuries and deaths to pedestrians that have been caused by negligent drivers, truck drivers, bicyclists, or motorcyclists. Pedestrians are uniquely vulnerable to being injured as compared with those in motor vehicles or even on bikes, a fact that is unfortunately particularly true in California.

We have helped our injured clients recover more than $200 million. Our law firm's experienced personal injury attorneys are available at any time — day or night 365 days per year — to answer your questions and provide you with expert legal guidance. Call (888) 488-1391 today to arrange a free consultation, or use our contact form to reach us online.