An unidentified person was killed after a fatal pedestrian crash in Long Beach on Monday morning, February 15.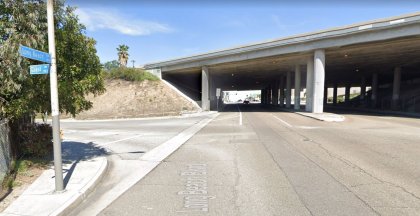 The deadly accident transpired at approximately 5:45 a.m. on Long Beach Boulevard near the 405 Freeway. The male pedestrian was reportedly walking along Long Beach Boulevard when he was suddenly struck by a 2004 Nissan 350z traveling northbound.
Due to the severity of the impact, the pedestrian was thrown to the opposite lane, where a southbound 2018 Nissan Sentra later struck him. The pedestrian was unfortunately killed in the accident. He was pronounced dead at the scene.
Both of the drivers remained at the scene and cooperated with local authorities. Drugs and alcohol were not considered as factors in the accident.
Local authorities are currently investigating the case. Witnesses that can provide information about the accident are urged to contact Detective Brian Ekrem or Detective Kevin Johansen at 562-570-7355.

Fatal Pedestrian Accident Statistics
Pedestrian accidents are more deadly than other types of accidents because pedestrians have no protection in an accident. Those who are riding in cars are in vehicles that weigh an average of at least 4,000 pounds and have seat belts and airbags to protect them.
Pedestrians currently make up a large percentage of traffic fatalities in the past 33 years. According to the Governors Highway Safety Association, pedestrian fatalities in the U.S. have increased by 27 percent from 2007-2016, while other traffic-related deaths decreased by 14 percent.
Statistics show that California is particularly dangerous for pedestrians when compared with other states. According to the most recent government statistics on pedestrian safety, Los Angeles County is the most dangerous county in the country for pedestrians, with nearly double the number of pedestrians killed as the next highest county.
Wrongful Death Attorney for Victims of Fatal Pedestrian Accidents in Los Angeles
Suddenly losing a loved one due to a deadly pedestrian accident may leave the victim's family vulnerable to manipulation and bad decisions.
With many decades of experience in settlement negotiations and litigation, the California pedestrian accident lawyers at Arash Law know what it takes to succeed in California pedestrian accident claims. We will tailor our legal strategies to the unique circumstances of your case. Our attorneys will compile evidence, talk to eyewitnesses, and possibly consult expert witnesses to ensure your claim is as strong as possible before we enter settlement negotiations.
If a pedestrian crash has you overwhelmed and in a position where you are out of work with steep medical bills, you must do everything in your power to give your personal injury claim the best chance of success. The wrongful death attorneys at Arash Law can help you navigate the claims process and pursue justice and the maximum compensation from all liable parties.
Our attorneys at Arash Law are always available to assist you. Call us at (888) 488-1391 for a FREE Consultation with a Pedestrian Accident Lawyer in California.