A 56-year-old man identified as Roberto Heredia died after getting struck by a compact SUV in El Monte on Thursday afternoon, January 7.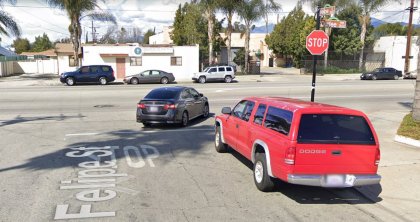 According to the local authorities' initial reports, the accident took place on the 2500 block of Durfee Avenue at around 5:30 p.m.
A northbound Toyota RAV4 hit Heredia for unclear reasons. How the accident occurred and why it happened has not been established.
Unfortunately, Heredia was pronounced dead at the scene. The Toyota driver remained at the scene and cooperated with local authorities. The El Monte Police Department is currently investigating the case.
It is unclear whether drugs or alcohol were a factor in the accident.
Fatal Pedestrian Crash Statistics
Pedestrians are more vulnerable to dangers on the road compared to passengers of private vehicles. The number of pedestrian-related deaths in the country has been on the rise over the recent years.
Pedestrians currently make up a large percentage of traffic fatalities in the U.S. these past 33 years. In 2018, approximately 6,227 pedestrians were killed in the U.S., according to the Governors Highway Safety Administration. This type of accident is commonly caused by distracted driving, negligent driving, speeding, and drivers failing to yield to pedestrians.
But why are more pedestrians being killed? With the rise in popularity of smartphones, more drivers are becoming distracted by their gadgets rather than keeping their attention on the road.
When facing cases like this, it's vital to have an experienced Los Angeles County wrongful death attorney specializing in fatal pedestrian accidents to conduct an independent investigation. Attorneys have the resources that can help them prove the negligence of the liable party. They can re-interview important witnesses, review relevant surveillance footage from the scene, and obtain the responsible party's phone and texting records.
Los Angeles Wrongful Death Attorney for Victims of Fatal Pedestrian Accidents
Suddenly losing a loved one due to a fatal pedestrian accident may cause immense pain and emotional trauma to the victim's family. During this challenging moment, the victim's family is entitled to pursue a wrongful death claim with their attorney's assistance.
Although their loved ones won't be brought back to life anymore, they can give their loved ones justice through the wrongful death claim. Through the wrongful death claim, the liable party will be required by law to provide financial compensation for the victim's medical bills, funeral expenses, pain and suffering of the decedent, and loss of companionship.

Our lawyers from Arash Law are equipped with resources that can help you increase the chances of winning your case. Our lawyers understand the challenges our clients face, which is why we want to make things more convenient for you. Don't delay. Call us today at (888) 488-1391 for a FREE Consultation. You may also visit our offices in Los Angeles, Sacramento, San Francisco, Riverside, Orange County, and San Diego for any inquiries and concerns.