An unidentified man was killed while a woman was left seriously injured after a fatal wrong-way traffic crash in Long Beach on Thursday morning, August 13.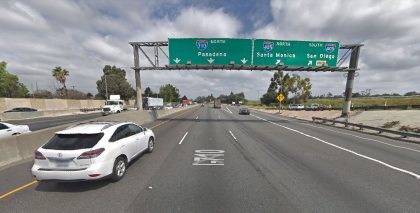 According to the California Highway Patrol's initial reports, the fatal crash happened at around 3:45 a.m. on the southbound Long Beach (710) Freeway near San Diego (405) Freeway. A 2019 Dodge Challenger was driving northbound in the southbound lane of the freeway, which inevitably caused it to collide head-on with a southbound 2016 GMC Acadia.
The reason why the Dodge Challenger driver was driving in the wrong-lane has not been established. The driver of the Dodge Challenger was later pronounced dead at the scene. Meanwhile, the 2016 GMC Acadia driver sustained severe injuries. The GMC Acadia driver was identified as a woman from Buena Park. She was immediately taken to an area hospital for treatment.
Wrong-Way Accident Investigation is Underway
The crash is currently under investigation by the California Highway Patrol. Witnesses that can provide additional information about the collision are encouraged to contact the CHP South Los Angeles Area office at 310-516-3355.
Every year, approximately 355 people are killed in the U.S. due to wrong-way drivers. With the average number of wrong-way collision deaths at 265, 1.34 fatalities per wrong-way deaths are calculated. These accidents are caused by a variety of reasons, such as distracted driving, drunk driving, and driver over-fatigue.
When facing cases like this, it's essential to have an experienced Los Angeles personal injury attorney conduct an independent investigation. Attorneys have the resources that can help them prove the negligence of the liable party. They can utilize their resources to re-interview important witnesses, review relevant surveillance footage from the scene, and obtain phone and texting records of the responsible party.
Los Angeles Personal Injury Attorney for Victims of Wrong-Way Crashes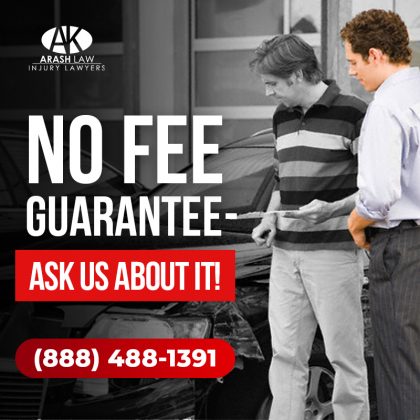 Being a victim of a wrong-way collision can be quite overwhelming and confusing for the victim, especially when they sustain significant injuries. Dealing with cases like this alone can be time-consuming and stressful.
While waiting for the official investigation results, it would be best to have an attorney handle your personal injury claim for you. The liable party will be required by law to provide financial compensation for the victim's medical expenses, lost earnings, emotional trauma, and pain and suffering.
If you have a nagging suspicion that someone is to blame for the death or injury of your spouse or family member, contact Arash Law. We have the resources you need to pursue justice for wrongful death and the experience to ensure that you get fair compensation. We're conveniently located throughout California, with offices in Los Angeles, Sacramento, San Francisco, Riverside, Orange County, and San Diego. We are more than happy to visit you at your home or office—call (888) 488-1391 for a FREE Consultation with a personal injury attorney in California.