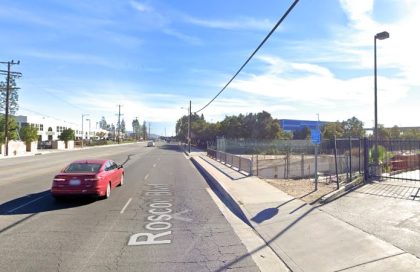 One unidentified individual was killed in a tragic two-vehicle collision on the southbound 170 Freeway in Sun Valley on a Thursday morning, October 14.
According to the California Highway Patrol, the deadly collision happened at around 5 a.m. around Roscoe Boulevard.
The identity and other information about the fatally injured person have yet to be disclosed.
Three lanes were closed down while an investigation is still underway determining the circumstances of the crash.

Two-Vehicle Fatal Collision Statistics
Even though the death toll and death rate as a percentage of the total US population had been decreasing for two decades, they began to rise in 2015 and grew further in 2016.
It was estimated by the National Highway Traffic Safety Administration (NHTSA) that 37,461 people lost their lives in 34,436 automobile accidents in 2016 (NHTSA). That equates to 102 deaths per day on average.
Due to California's extensive and congested highway system, car accidents resulting in death are common. Many people are killed in high-speed car accidents and truck accidents in California every year.
Human error is increasing the number of vehicle accidents. According to statistics, traffic collisions caused by human error are on the rise. This includes distracted driving, speeding, driving under the influence, driving in bad weather, driving the wrong way, and failing to obey traffic laws.
Los Angeles City Wrongful Death Attorney for Victims of Two-Vehicle Crash Accidents
If you're in a car accident, you and your family may be on the hook for thousands of dollars in medical bills, property damage, and even funeral expenses. You'll also be dealing with excruciating mental and emotional distress. It's crucial to consult a competent car accident lawyer about your legal options after a family member or a loved one has been involved in one. Victims must be well-informed about their legal rights and options.
When you hire a lawyer, they can help you understand better the process of financial compensation and how beneficial winning the lawsuit is. A wrongful death claim will compel the responsible party to cover the victim's medical expenses, funeral costs, pain and suffering, and loss of companionship.
Some of the best car accident lawyers in the state work at Arash Law. We've been in business for decades, and our talented attorneys in California have helped us recover over $500 million for our clients. While we fight for your legal rights, you can focus more on your recovery. Please contact us at (888) 488-1391 or send us an email, and we will get in touch right away.