An unidentified man was killed after getting struck by an alleged DUI driver in Culver City on early Monday morning, July 12.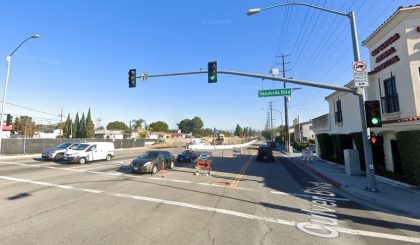 The accident happened at approximately 1:10 a.m. on Sepulveda Boulevard, just south of Venice Boulevard in Culver City.
The pedestrian was reportedly walking on the highway when an alleged DUI driver suddenly struck him.
The victim sustained life-threatening injuries in the accident. He later succumbed to his injuries and was pronounced dead at the scene.
Authorities later determined that the driver was under the influence of alcohol at the time of the accident. The driver was later arrested on DUI-related charges. The case is under further investigation.

Fatal DUI Pedestrian Accident Statistics
Pedestrian accidents frequently result in serious injury or even death. Unlike passengers in private vehicles and motorcycle riders, pedestrians are not protected from fatal accidents. Pedestrian accidents are becoming increasingly common across the United States. Pedestrians have accounted for a sizable proportion of traffic fatalities over the last 33 years.
Pedestrian fatalities in the United States increased by 27% between 2007 and 2016, according to the Governors Highway Safety Association, while other traffic-related deaths decreased by 14%. In this case, the pedestrian accident was caused by an alleged DUI driver.
According to the National Highway Traffic Safety Administration (NHTSA), approximately 30 people in the U.S. die every day due to drunk driving accidents. Driving while under the influence is one of the most reckless and dangerous things a driver can do. It won't only endanger their own lives, but it can potentially put other drivers on the roadway at risk as well.
Los Angeles Wrongful Death Attorney for Fatal DUI Pedestrian Accidents
DUI drivers unnecessarily put other motorists on the roadway at risk due to their recklessness and negligence. Losing a loved one because of a DUI driver can be quite frustrating and traumatizing for the victim's family. If a DUI driver killed your loved one, you have the right to hold them accountable for their negligence.
Filing a wrongful death claim with the assistance of an experienced attorney is the best way to receive compensation for the damages that the accident has caused you. With the wrongful death claim, the victims can seek financial compensation for damages like loss of income, funeral expenses, pain and suffering, and emotional distress.
We are proud to be aggressive advocates for the victim's family at Arash Law. Our firm represents neither the defendants nor the insurance companies. We fight for the rights of injured victims using our skills, knowledge, and legal experience. Following an accident, you and your family require the assistance of the best California DUI victim lawyer. You may also contact us through our hotline (888) 488-1391 for a free consultation with one of our attorneys.