One person was hospitalized after a traffic collision involving a big rig in Lake View Terrace on Wednesday evening, July 7.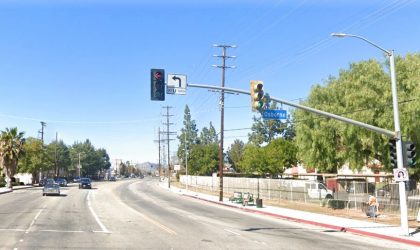 The major collision happened at approximately 6:00 p.m. on the 210 Freeway at Osborne Street in Lake View Terrace. A semi-truck reportedly collided with another vehicle on the eastbound lanes of the freeway. The circumstances leading up to the collision have not been established.
One person was rushed to an area hospital with non-life-threatening injuries. Two other people declined medical help. Emergency crews were called to the area to clean up the fuel leak from the truck. Traffic was stopped on the eastbound lanes to give way for the cleanup.
Information about the accident is limited at the moment. The identities of the involved parties have not been disclosed. Local authorities are currently investigating the case. They will attempt to determine the cause of the accident and the liability.

Big Rig Crash Statistics
Tractor-trailer collisions are more deadly than other types of road accidents. It's primarily due to the large size difference between big rig trucks and other vehicles. A fully loaded big rig requires up to 40% more stopping distance. According to the U.S. Department of Transportation's Fatality Analysis Reporting System (FARS), big rig trucks have increased by 30 percent since 2009. In 2017, there were 4,102 traffic fatalities involving a large rig.
The trucking industry is a multi-billion dollar industry that turns over massive profits. However, it must adhere to strict rules and regulations to help keep everyone on our road system safe. When the industry chooses to cut safety corners to keep up with demand and to improve their bottom line, they endanger motorists everywhere.
Personal Injury Attorney for Victims of Big Rig Collisions in Los Angeles County
Big rigs are involved in some of the deadliest accidents on our roadways. If a big rig accident leaves you or a loved one injured – or worse – you need the skilled professional services of a California big rig accident attorney. While waiting for the official investigation results, victims are encouraged to file a personal injury claim with the help of their trusted attorney. The liable party will be required by law to pay for medical expenses, lost wages, and non-economic damages (such as emotional trauma, pain, and suffering).
If you have been injured in a big rig accident, you should seek the advice of an experienced big rig accident lawyer. Arash Law's dedicated legal team in California has the experience, knowledge, and commitment to skillfully guide your claim toward its most beneficial outcome. We're standing by to help – 24 hours a day and seven days a week – so please give us a call at (888) 488-1391 today. Our offices are located in Los Angeles, San Francisco, San Diego, Sacramento, Riverside, Woodland Hills, Orange County and are more than happy to travel to your home or office.