A Los Angeles Police Department (LAPD) officer was hurt after getting involved in a motorcycle collision in South Los Angeles on Wednesday night, July 14.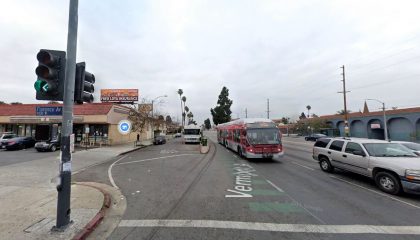 According to the initial reports from local authorities, the accident occurred at around 10:40 p.m. at Florence and Vermont Avenues. A silver and an LAPD motorcycle were involved in the crash. How the collision occurred, and the reason it happened have not been established.
The officer's motorcycle reportedly sustained extensive damage while the other vehicle sustained front-end damage. The LAPD officer was taken to an area hospital with unspecified injuries. It's unclear whether the other driver was injured.
The identities of the involved parties have not been disclosed. Additional information about the accident is unavailable at the moment. No arrests have been made at the moment. Local authorities are currently investigating the case.

Motorcycle Accident Statistics
Motorcycle collisions frequently result in serious injury or death. Motorcycle riders are more likely than passengers in private vehicles to suffer serious injuries. Motorcyclists were more likely than passengers in private vehicles to die in traffic accidents in 2018, according to the National Highway Traffic Safety Administration (NHTSA).
California has one of the largest numbers of registered motorcycles in the U.S. There are over 800,000 registered motorcycles in California. In 2017, 16,505 motorcycle accidents occurred on California roadways, which resulted in 15,527 injuries and 541 deaths.
There is a way to avoid fatal injuries in the event of a traffic collision. To avoid catastrophic injuries, motorcycle riders are advised to dress appropriately and wear a helmet whenever they ride their motorcycle. Helmet use was found to be 37 percent effective in reducing motorcycle fatalities. Some of the common causes of motorcycle accidents are distracted driving, speeding, drunk driving, reckless driving, bad weather, wrong-way driving, and failure to follow traffic laws.
Los Angeles County Personal Injury Attorney for Victims of Motorcycle Accidents
It can be stressful and overwhelming to be injured in a motorcycle accident. Although you can pursue a personal injury claim on your own, it is preferable to seek the assistance of an experienced attorney to ensure that you receive the compensation you deserve. No matter your circumstances, know that you can speak to an attorney regarding your injuries and property damage right away. The sooner you consult with an attorney, the better.
Our attorneys from Arash Law are here to help you 24/7. We will vigorously fight for your rights while ensuring that the liable party will be held accountable for their negligence. Our attorneys can also speak with insurance companies on your behalf to ensure that you are properly compensated.
Call Arash Law at (888) 488-1391 to schedule your free consultation anywhere in California. Our offices are conveniently located in Los Angeles, San Diego, San Francisco & Riverside, plus we also serve the Irvine, Orange County, Fresno, and Sacramento areas, to name a few.