One person was seriously hurt after a multi-vehicle traffic collision in Norwalk on Saturday morning, June 26.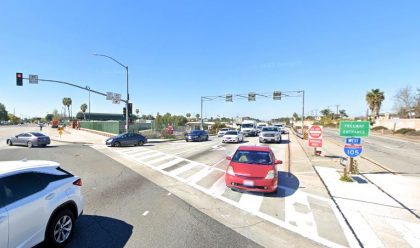 The major collision transpired at approximately 3:25 a.m. on Glenn Anderson Freeway to San Gabriel River Freeway in Norwalk.
A car reportedly crashed into the center divider of the transition road for unclear reasons. The crash then caused a chain-reaction collision that involved at least five other vehicles.
One person sustained serious injuries from the crash. They were taken to an area hospital for treatment. Additional details about the crash are unavailable at the moment.
The identities of the involved parties have not been disclosed. The accident is currently under investigation. Local authorities will attempt to determine the cause and the liability in the mishap.

Multi-Vehicle Collision Statistics
Car accidents in the U.S. happen more often than you think. According to the National Highway Traffic Administration, a car accident occurs every 60 seconds. This means approximately 5.25 million car accidents occur every year throughout the country. On average, there are at least 6 million traffic accidents that occur in the U.S. every year. In 2019 alone, approximately 33,244 fatal motor vehicle crashes occurred, which resulted in 36,096 deaths.
Multi-vehicle collisions typically involve three or more vehicles. A "chain reaction frequently causes this type of accident," in which one car collides with another, potentially causing the other vehicle to collide with another. This type of accident can be more deadly and complicated. These accidents commonly occur due to reckless drivers, speeding, drunk drivers, and distracted drivers.
Personal Injury Attorney for Victims of Multi-Vehicle Collisions in Los Angeles County
While it is technically possible to represent yourself in a car accident case, it is not the wisest course of action. Self-representation puts you at risk of making mistakes and losing your right to compensation. It isn't easy to negotiate with insurance claims adjusters, and the stakes can be high. Protect your rights and future by hiring an attorney to help you settle your case or take it to trial if necessary.
Arash Law's attorneys will fight valiantly for their client's rights and best interests while ensuring that the liable party is held accountable for their negligence. We are familiar with the most common causes, defendants, and how to fight for compensation for collision-related injuries. Talk to our Arash Law attorneys if you have suffered burns, broken bones, brain injury, spinal cord injury, or other damages. The path to recovery is only a phone call away. Call (888) 488-1391 as soon as possible.