One person was killed while five others were hurt after a wrong-way traffic collision in Encino on Thursday evening, August 12.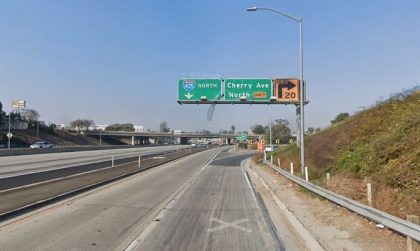 The accident transpired on the southbound 1010 Freeway near the 405 Freeway in Encino at around 7:10 p.m. A white SUV was traveling in the wrong direction on the 101 freeway and collided head-on with a big rig. Authorities suspect that other vehicles may have been involved in the collision.
It'sIt's unclear why the SUV was in the wrong lanes. One person was trapped in the SUV and was extricated by emergency personnel. The trapped passenger inside the SUV was fatally injured and pronounced dead at the scene.
Four children and one adult were rushed to an area hospital for treatment. Their condition and identities have not been disclosed. The SUV driver reportedly fled the scene on foot after the collision. Authorities were later able to apprehend the SUV driver.
The SUV driver was booked in jail for hit-and-run related charges. Information about the accident is limited at the moment. Local authorities are further investigating the case.

Fatal Wrong-Way Collision Statistics
Head-on collisions can result in serious injuries. Many of these injuries are permanent, and they can cause a lifetime of pain and suffering. The financial repercussions of these injuries are staggering: a lifetime of medical expenditures and lost pay for decades of labor can soon amount to millions of dollars.
Unfortunately, not all victims will survive a head-on collision. Because the force is greater in a head-on collision, it is also one of the deadliest forms of traffic collisions. In this scenario, wrong-way driving is to blame for the head-on crash.
Every year, roughly 355 people are killed in the United States as a result of wrong-way drivers. With an average of 265 wrong-way collision deaths, 1.34 fatalities per wrong-way collision are calculated. In this case, a hit-and-run driver was also involved.
A hit-and-run accident is a crime. The California Vehicle Code requires a driver to stop at the scene of an accident, even if it only involved property damage, and no one was injured. If a driver strikes you but does not stop, you are the victim of a crime. The driver is open to prosecution.
Wrongful Death Attorney for Victims of Fatal Wrong-Way Collisions
Wrong-way collisions can result in injuries such as a spinal cord injury, paralysis, or head trauma. As a result, the victim may require special care, in addition to expensive medical treatments, surgeries, therapies, and other injury-related care. Unfortunately, not everyone can survive a wrong-way collision.
If you have lost a loved one from a fatal traffic accident, it's vital to seek the assistance of an experienced attorney immediately. Attorneys can help you file a wrongful death claim and can serve as a reliable legal guide during this difficult time. Arash Law's lawyers are here to assist you with your case.
Our firm has decades of knowledge and resources to assist our clients in receiving the justice they deserve.  We have offices throughout California, including Los Angeles, Sacramento, San Francisco, Riverside, Orange County, and San Diego, and we are happy to come to you. Call (888) 488-1391 for a Free Consultation with a California wrongful death attorney.