A female pedestrian was killed while five others were injured after a deadly crash in Wilmington on Monday morning, August 23.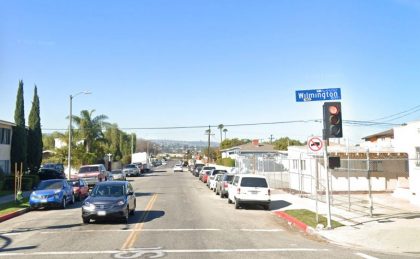 The fatal accident happened in the 1000 block of North Wilmington Boulevard at around 10:50 a.m. A white Toyota reportedly ran a red light and T-boned a black Chevrolet Tahoe. This then caused the Chevrolet to lose control and hit a woman that was crossing the street.
The female pedestrian sustained fatal injuries. She was rushed to an area hospital but was unfortunately later pronounced dead. Five other people were injured in the mishap. They were all taken to an area hospital for treatment.
Their identities and condition have not been disclosed. No arrests have been made at the moment. Information about the crash is limited at the moment. Local authorities are further investigating the case.

Fatal Pedestrian Accident Statistics
Pedestrian accidents frequently result in serious injury, and in some cases, death. This is because, unlike passengers in private vehicles and motorcycle riders, pedestrians are not protected from fatal accidents. In 2017, approximately 5,977 pedestrians were killed, while 137,000 pedestrians were treated in emergency rooms. It is estimated that at least one person dies every 88 minutes due to a fatal pedestrian accident.
California is ranked 16th in the most dangerous states for pedestrians. Between 2008 and 2017, motor vehicle-related accidents killed 7,127 pedestrians in California. Pedestrian fatalities increased by 34.5 percent in the United States during that time. Meanwhile, the rate of pedestrian fatalities in California increased by 38.4%. Some common reasons for pedestrian accidents are negligent/distracted driving, speeding, and drivers failing to yield to pedestrians.
Wrongful Death Attorney for Victims of Fatal Pedestrian Accidents in Los Angeles
The victim's family's grief and sorrow may lead them to make rash decisions in their case. This is why retaining the services of a wrongful death attorney with extensive experience is highly recommended. An attorney can assist the victim's family in filing a wrongful death claim, allowing them to seek compensation for the damages caused by the accident.
Loss of income, funeral costs, pain and suffering, and emotional distress are all examples of damages. Are you looking for a trusted law firm in California specializing in traffic accidents? Arash Law has decades of experience with a proven track record of success. Let our attorneys handle the legal matters for you.
Our attorneys will speak with insurance companies on your behalf and negotiate until you get a fair claim. We also use tried-and-true legal strategies during settlement negotiations and possible litigation. Call (888) 488-1391 now for a FREE Consultation or stop by one of our offices in Los Angeles, Sacramento, San Francisco, Riverside, Orange County, or San Diego.