An unidentified motorcyclist was killed after getting involved in a fatal multi-vehicle crash near Encino on Wednesday afternoon, July 14.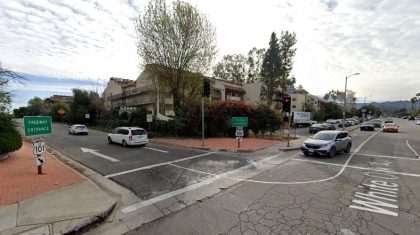 The fatal collision transpired at approximately 3:40 p.m. on Ventura (101) Freeway at White Oak Avenue near Encino. The motorcyclist was reportedly caught up in a multi-vehicle collision. How the collision occurred and the number of vehicles involved has not been established.
The motorcyclist sustained serious injuries from the mishap. Emergency personnel attempted to perform life-saving measures on the man, but unfortunately, he later succumbed to his injuries and was pronounced dead at the scene.
Additional information about the collision is unavailable at the moment. The identities of the involved parties have not been disclosed. No arrests have been made at the moment. The California Highway Patrol is currently investigating the accident.

Fatal Motorcycle Accident Statistics
Motorcycle riders are one of the most vulnerable motorists on the roadway. According to the U.S. National Highway Traffic Safety Administration (NHTSA) statistics, motorcycle riders have 16 times the risk of injury and 35 times the risk of a fatal crash compared to car passengers. Although helmets were proven to be 37% effective in preventing fatal head injuries, it is not enough to protect motorcyclists from other serious injuries. Motorcyclists are still vulnerable to road rash, broken bones, and spinal cord injuries.
Motorcycle-related deaths have become an increasingly concerning problem in the U.S. According to the National Highway Traffic Safety Administration's National Center for Statistics and Analysis, approximately 5,286 motorcyclists were killed in the U.S. in 2016. Some of the common causes of motorcycle accidents are distracted driving, speeding, drunk driving, reckless driving, bad weather, wrong-way driving, and failure to observe traffic laws.
Santa Clara County Wrongful Death Attorney for Victims of Fatal Motorcycle Accidents
Motorcycle accidents often result in tragic deaths. The victim's family is often left to deal with the grief and, on top of that, expensive medical bills, funeral costs, and lost wages. But they don't have to face this alone. After a fatal motorcycle accident, the victim's family is entitled to pursue a wrongful death claim with the assistance of an experienced attorney. They can receive compensation for the damages they've accrued in the accident through the wrongful death claim.
A claim can bring justice to the responsible party, give you family closure, and provide financial compensation for your losses. Arash Law sympathizes deeply with those who have lost family members or spouses because of negligence. We want to help you get the most out of your wrongful death claim in California. Contact our attorneys from Arash Law for a free initial consultation. Get in touch online or call (888) 488-1391