One unidentified person was killed after a deadly multi-vehicle in Downey on early Tuesday morning, September 28.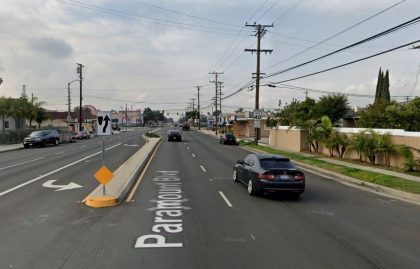 The fatal collision took place at around 12:31 a.m. on Santa Ana (5) Freeway at Paramount Boulevard in Downey.
Several vehicles collided on the roadway under unclear circumstances. How the collision occurred, and the reason it happened have not been established.
One person was killed in the mishap. The unidentified person was pronounced dead at the scene. It's unclear whether other people were injured in the crash.
Information about the accident is limited at the moment. The identities of the involved parties have not been disclosed. Local authorities are further investigating the cause of the accident.

Fatal Car Accident Statistics
Car collisions frequently have long-term and even fatal consequences. To avoid this, all motorists are encouraged to exercise caution while behind the wheel. Accidents involving automobiles are unfortunately not uncommon in the US. There were approximately 33,654 people killed in car accidents in 2018. In that year, 36,560 people were killed in automobile accidents.
Accidents involving multiple vehicles are just one type of automobile accident. This type of accident happens when three or more vehicles collide. A "chain-reaction" crash occurs when two vehicles collide, potentially causing a third vehicle to crash into the first one.
Car accidents rank first on the list of leading causes of injury and death in California. Highway Traffic Safety Administration (NHTSA) statistics show over 3,304 deaths on California's roadways in 2017. While it is technically possible to represent yourself in a car accident case, it is not recommended. Self-representation puts you at risk of making mistakes and losing your right to compensation.
Los Angeles County Wrongful Death Attorney for Victims of Deadly Multi-Vehicle Collisions
Surviving the victim's family members (or legal heirs) have the right to sue the negligent driver for wrongful death. As the bills pile up, you may be wondering when you'll be paid for your losses.
Speaking with an attorney is frequently the first step in obtaining compensation for the damages you've incurred from the accident, such as medical bills, funeral costs, lost wages, and pain and suffering. Arash Law's experienced car accident attorneys have assisted many injury victims throughout California in receiving the compensation they deserve for their injuries and losses.
Arash Law's fatal car accident lawyer can assist you with your legal issues. Our attorneys will look at the circumstances of your accident from every angle. You will determine who is liable and which insurance policies to use to receive full and fair compensation for your damages. For a free fatal car accident review, call Arash Law at (888) 488-1391 or contact us online.