One unidentified person was killed after a fatal pedestrian crash near West Third Street on Tuesday morning, September 7.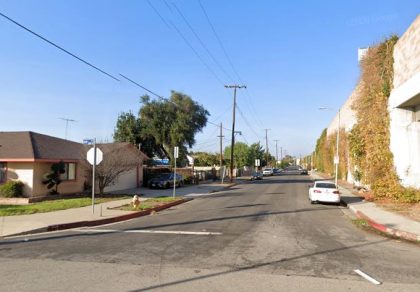 The major crash transpired at approximately 5:16 a.m. on the northbound lanes of Harbor 110 Freeway connector near West Third Street.
The unidentified pedestrian was struck by a white bobtail truck under unclear circumstances. How the accident occurred, and the reason it happened has not been disclosed.
The pedestrian was then struck by another vehicle and thrown at the truck. He sustained fatal injuries in the crash and was pronounced dead at the scene.
The truck driver remained at the scene and cooperated with authorities. He claimed that the pedestrian ran from the right shoulder to the center divider at the time of the accident.
The identities of the involved parties have not been disclosed. An active investigation of the case is currently underway.

Fatal Pedestrian Accident Statistics
Pedestrian crashes are among the most fatal types of accidents on the road. Pedestrians are particularly susceptible to the dangers on the road, which accounts for the lion's share of the problem. They're defenseless in the event of an accident.
Roughly one person dies every 88 minutes due to fatal pedestrian accidents. According to the National Highway Traffic Safety Administration, 5,977 pedestrians were killed in car accidents in the United States in 2017. The number of pedestrians receiving emergency treatment for nonfatal crash-related injuries increased to an estimated 137,000 in 2017.
Unfortunately, California's roadways are not quite safe enough for pedestrians. California's pedestrian fatality rate is 25% higher than the national average. In 2018 alone, approximately 14,000 people were injured, while 893 people were killed because of deadly pedestrian accidents. Several pedestrian accidents can be attributed to drivers not obeying traffic rules and not paying attention and those who speed and don't yield to pedestrians.
Los Angeles County Wrongful Death Attorney for VIctims of Fatal Pedestrian Accidents
The sadness and grief currently endured by the victim's family members might lead them to make unwise decisions about their case. So, if you have been involved in a fatal car accident, it's best to seek the advice of an experienced attorney immediately.
The victim's family can file a wrongful death claim with the help of an attorney, which could grant them compensation for the damages the accident caused. Our attorneys from Arash Law will fight for their client's rights and interests while ensuring that the negligent party is held accountable.
California pedestrian accident claims are very different from other types of claims. The California pedestrian accident lawyers at Arash Law can win cases because of their experience with settlements and litigation. If you want legal assistance, we are available now by calling (888) 488-1391, and we can set up a FREE initial consultation with a wrongful death attorney.