A 31-year-old man identified as Tony Jesus L. Jr. was killed after a deadly traffic crash involving a motorcycle in Lancaster on Tuesday afternoon, August 24.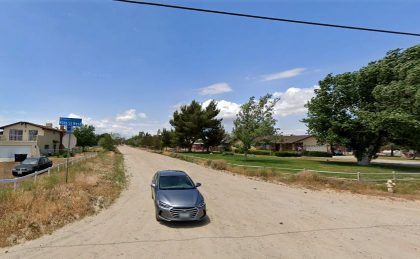 The fatal crash took place at 90th Street West and Avenue F-4 in Lancaster at approximately 3:15 p.m. Leon was riding his 2014 Suzuki GSX-R southbound on 90th street when he swerved into the opposite lanes after passing another vehicle.
The motorcycle then collided with the right side of a 2020 Chevrolet that had just made a left turn from southbound 90th Street West onto Avenue F-4. The motorcycle rider sustained fatal injuries in the mishap. He was pronounced dead at the scene. Meanwhile, the Chevrolet driver was uninjured in the mishap and was cooperative with authorities.
Two passengers inside the Chevrolet sustained minor injuries in the crash. They were taken to Antelope Valley Hospital for treatment. No arrests have been made at the moment. Local authorities are further investigating the cause of the accident. Anyone that can give additional helpful information about the crash is encouraged to call Officer J. Church at the Antelope Valley Area CHP office at 661-948-8541.

Fatal Motorcycle Accident Statistics
According to the United States Department of Transportation, around 8.5 million registered motorcycles were on the road in 2012. Riding a motorcycle is appealing to many people for many reasons, including its adaptability and cheaper costs, as well as the freedom and fun it provides. Motorcycle accidents, unfortunately, can have disastrous and even fatal consequences. In 2016, 5,286 motorcyclists were killed in the United States.
California now has a mortality rate that is 25% higher than the national average because of the state's over 800,000 registered motorcycles. In 2017, there were 16,505 motorcycle accidents in California, with 15,527 people injured and 541 people killed. Motorcycle riders are encouraged to dress appropriately and wear a helmet every time they ride their motorcycle to prevent fatal injuries. Wearing helmets were estimated to be 37% effective in preventing motorcycle deaths.
Wrongful Death Attorney for Victims of Fatal Motorcycle Accidents in Los Angeles County
Motorcycle accidents often result in catastrophic damages and injury and, in some cases, even death. The victim's family may feel overwhelmed with grief and sorrow after suddenly losing a loved one from a fatal traffic accident. This may leave them vulnerable to manipulation by insurance companies which can cost them their claim. No matter your circumstances, know that you can speak to an attorney regarding your injuries and property damage right away. The sooner you consult with an attorney, the better.
During this difficult time, our attorneys at Arash Law can act as a compassionate and helpful guide for the grieving family. They will vigorously defend their client's rights and best interests while also ensuring that the negligent party is held accountable. Call (888) 488-1391 to schedule your free consultation anywhere in California. We also have offices in Los Angeles, San Diego, San Francisco, and Riverside.