An unidentified 51-year-old man was killed after a fatal motorcycle crash in Diamond Bar on Saturday morning, August 21.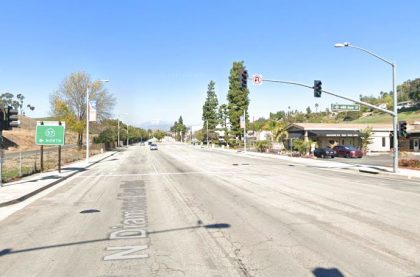 The accident happened on the northbound lanes of Orange 57 Freeway, just south of Diamond Bar Boulevard, at around 2:46 p.m. The 51-year-old man was riding a 2016 Harley-Davidson motorcycle behind a 2019 Freightliner Cascadia's trailer.
The motorcycle rider attempted to pass the big rig by merging into the rightmost lane. Unfortunately, the rider rear-ended the big rig and lost control of his motorcycle. The motorcyclist then veered into a concrete K-rail.
The rider was ejected from his motorcycle. He was reportedly struck by several vehicles on the roadway before emergency personnel arrived. The motorcycle rider sustained fatal injuries in the crash.
He was pronounced dead at the scene. The accident is currently under investigation. Anyone that can give more information about the crash is urged to contact CHP Officer N. Munoz at 626-338-1164.

Fatal Motorcycle Accident Statistics
Motorcyclists are approximately 29 times more likely to die in traffic accidents than passengers in enclosed vehicles per vehicle miles traveled. According to the National Highway Traffic Safety Administration, 5,014 motorcyclists died in motorcycle accidents in 2019, a slight decrease from 5,038 in 2018. (NHTSA).
California has one of the largest registered motorcycles in the U.S. There are over 800,000 registered motorcycles in California. In 2017, 16,505 motorcycle accidents occurred on California roadways, which resulted in 15,527 injuries and 541 deaths.
In this case, a big rig was involved in the accident. Big rig accidents are one of the deadliest types of traffic accidents. It is due to the large size disparity between big trucks and other vehicles on the road. While the average car weighs around 4,000 pounds, a large rig can weigh up to 80,000 pounds. This massive size disparity can result in serious and frequently fatal accidents.
Los Angeles County Wrongful Death Attorney for Victims of Fatal Motorcycle Accidents
Motorcycle accidents often result in debilitating injuries for the victims. Unfortunately, not everyone can survive a motorcycle crash. The victims may leave their families devastated and confused after the accident. After unexpectedly losing a loved one in a fatal motorcycle accident, the victim's family may be prone to exploitation by the other party and insurance companies. The victim's family should file a wrongful death claim with their attorney to receive the justice and compensation they deserve.
Our attorneys from Arash Law have the experience and the skill that can help you win your claim. We can handle all communications with the defendant's insurance company (so you do not accidentally say or do something that could hurt your right to be compensated) and prove the full value of your losses and the compensation that you are fairly owed.
The best traffic accident lawyers in California are right here at Arash Law. Our skilled injury attorneys have decades of experience, and we have collected over 200 million dollars for clients across the state. Call (888) 488-1391 or contact us online to schedule your free consultation.